Hotels In Gatlinburg
Finding the best hotel in any location can be a challenge. However, when you look at all the hotels that are present in Gatlinburg, it is going to be very difficult to narrow down your choice. I know when I travel to Gatlinburg, I try to stay at some of the major chain hotels, because they have a brand standard to live up to. However, I also tend to look at the different locally owned hotels only if they are ranked on TripAdvisor, which is where I tend to look at hotels at. With that being said, we are going to be writing our own reviews of all the hotels that are listed on TripAdvisor and other locations that we can find for staying in Gatlinburg.
Why Stay In Hotels In Gatlinburg
This is a good question that you will want to have answered, but I can tell you from experience that their is really no bad place to stay while you are visiting Gatlinburg. It is more of a personal preference, but I have thought long and hard about why you may want to stay in some of the hotels that are in and around Gatlinburg versus the cabins or the campgrounds. Well, the answer is simply the hotels are a little bit less expensive than the cabins and tend to have more creature comforts than the campgrounds for some people.
Something else that you need to consider when you are looking at the hotels versus the other locations to stay in is the fact the hotels tend to be situated closer to town and for the most part tend to be on a trolley route. This centralized location is one that means you will have traffic and other people staying in the hotel to deal with, but you get the ease of riding the trolley to town or depending on where your hotel is located and your physical condition getting to walk down into town. This way you do not have to worry about driving to town and fighting for a parking space or other headache of paying for parking like you would if you stayed in a cabin or a campground.
Quite often you will quickly notice the hotels, at least the vast majority of them, offer an indoor swimming pool. This means that you can stay in the hotel and if the weather outside is snowy or to cold to go out to the mountains, outside of skiing, you can enjoy swimming in the pool. What else is nice is the hotels tend to realize their is quite a draw to the mountains. Since they know about this type of draw the mountains have on people, I have seen quite a few of the indoor pools covered with an almost complete glass side that looks out towards the natural beauty that is present in the city.
Finally you will find the hotels often have specialized packages worked out with some of the featured attractions in town or the surrounding areas. For example, one hotel may have a deal worked out in the summer months with the local white water rafting company. This is going to help keep the people happy with the trip, but also allow them to have a place to go and unwind away from the hotel and not have to pay full price for the trip. So this is a great thing to see as well, because it makes the trip go a lot better than what you would expect it to go.
Enjoy Gatlinburg Book Your Gatlinburg Vacation NOW!
Gatlinburg Hotels Evaluation Methods
As I mentioned before, we are going to look at a variety of the hotels that are present and try to cover all that we can find in the city. However, you may start to ask how we are going to evaluate the hotels because their are so many of them present in the city. I know that for me, it is important to get an honest review to make a decision and that is what I plan on providing you. When I am research each of the hotels, I am going to search through all the different websites that have hotels listed and read each of the reviews that have been listed. I am also going to go a step further and hit up each of the websites of the individual hotels, by doing this it will make it easier for you to get all of the information you need in one source, instead of pulling from multiple sources on your own. I know just how much of a pain this is because I have done this so much when I was looking for hotels to stay in.
Conclusion And List
With all the information that we just gave you on what we are going to do, you will find that it is going to make it easier for you to read our reviews of the hotels. I know that with all of the hotels in Gatlinburg and the popularity of the town as the Gateway to the Smokies, you could be hard pressed to get the hotel that you want to stay in because it is going to be booked up. So you need to realize that is why we are covering almost all of the hotels that are available for you to rent in Gatlinburg. Here is the list of the hotels, like we promised with the links going out to each hotels individual page as we finish up our reviews of the hotel.
Make Sure You Book Your Gatlinburg Trip Today
Hilton Garden Inn Downtown Gatlinburg
Holiday Inn Club Vacations Gatlinburg-Smoky
Price does vary, please click the link to find out more about prices.
The Greystone Lodge on the River is one of the hotels located right on the river. You can get a riverside room and listen each night to the river gently meandering.
Fairfield Inn & Suites Gatlinburg North
Bearskin Lodge On The River Hotel
Carr's Northside Cottages and Motel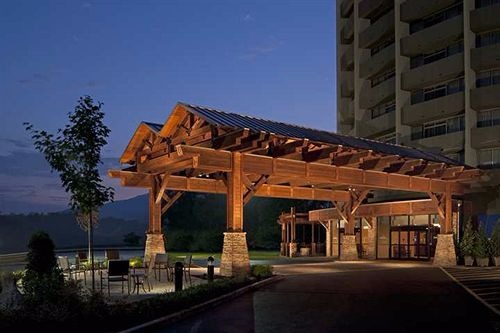 Price varies so please click the link for the most recent price.
The Park Vista is an iconic hotel in Gatlinburg. The hotel is meant for families and has a great pool for the entire family to enjoy, but also is a pet friendly hotel as well. The views from The Park Vista are second to none and the room selection helps guarantee you find the right room each time you stay.
Price varies depending on the season. For latest price please click the link.
The Old Creek Lodge is one location that is located in Gatlinburg and convenient to almost everything in the city.
Baymont Inn & Suites Gatlinburg On The River
Gatlinburg Town Resort By Exploria Resorts
Mountain House Motor Inn Downtown
Westgate Mountain Resort & Spa
Travelodge Inn & Suites Gatlinburg
Country Inn & Suites By Carlson Gatlinburg
Days Inn Gatlinburg On The River
Econo Lodge Inn & Suites On The River
Rocky Waters Motor Inn
Economy Inn & Suites
Motel 6 Gatlinburg Smoky Mountains
Gatlinburg Towers
Kingwood Inn
River Terrace Resort & Convention Center
Reagan Resorts Inn
Sidney James Mountain Lodge
Room availability and price varies please click the link for more information.
Sidney James Mountain Lodge is located not far from downtown Gatlinburg and has plenty of features. The features includes several pools to choose from, pet friendly room, free WiFi, and a restaurant to just name a few of the amenities on site.
Glenstone Lodge
Chalet Inn
Mountain Shadows Log Home Resort
Roaring Fork Motel & Cottages
Microtel Inn & Suites By Wyndham Gatlinburg
Super 8 Downtown Gatlinburg Convention Center
Four Seasons Motor Lodge
Park View Inn Gatlinburg Downtown
Smokyland Motel
Creekside Inn of the Smokies
Days Inn And Suites Downtown Gatlinburg Parkway
Gatlinburg Town Village
Smoky Pines Motel
Gatlinburg Village Motel
Knights Inn Gatlinburg
Ogle's Vacation Motel
Quality Inn The Villas Of Gatlinburg
Terrace Inn On The Water
Rainbow Motel
Smoky Mountain Cabins
Grand Prix Motel
Red Carpet Inn of Gatlinburg
Le Conte Lodge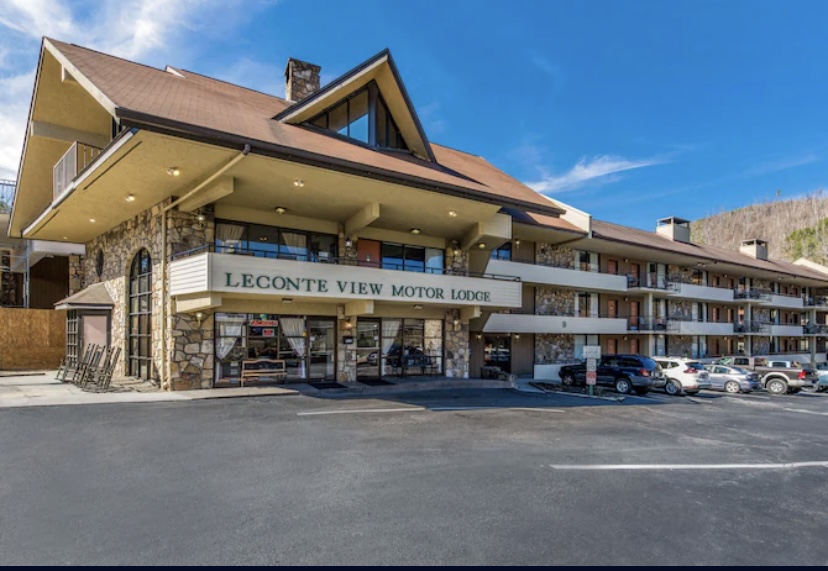 Price can vary depending on the season. Please click the link below to find out more.
Le Conte Lodge is a location that is very friendly to stay at in your Gatlinburg vacation. The hotel is pet friendly and does have a wonderful pool. The lodge is located in town and close walking distance to most of the attractions.
Bear Creek Inn
Price and room availability varies please click link for latest information.
The Bear Creek Hotel is a location that has a comfortable bed and place for you to lay down at night. The rooms offer free WiFi in the rooms along with the popular family amenities of microwaves and mini-fridges.