Escape to the breathtaking beauty of the Great Smoky Mountains with Gatlinburg Bearadise: Great Views: Close to Downtown Gatlinburg. This extraordinary chalet offers stunning mountain views and is just a short distance from the vibrant downtown area. Previous guests have given this vacation rental a glowing rating of 4.8 out of 5, making it a highly recommended choice. With 2 bedrooms, 2 bathrooms, and the capacity to comfortably accommodate up to 6 people, Gatlinburg Bearadise provides the perfect setting for a memorable mountain retreat. From the cozy queen bed in the master bedroom to the hot tub on the spacious deck, every detail has been thoughtfully designed to ensure your comfort and relaxation. Whether you're seeking outdoor adventures in the nearby national park or exploring the local attractions, Gatlinburg Bearadise is the ideal base for your Tennessee getaway. Book now and create unforgettable memories in the heart of Gatlinburg.
Table of Contents
Why Consider Gatlinburg Bearadise?
Gatlinburg Bearadise: Great Views: Close to Downtown Gatlinburg is a vacation rental that offers numerous reasons to consider booking your next getaway. Not only does it provide breathtaking views, but it is also conveniently located just a short distance from downtown Gatlinburg. This means you have easy access to all the attractions, shops, and restaurants that the area has to offer.
Previous guests have highly recommended this chalet, with an impressive rating of 4.8 out of 5. This positive feedback from others who have already experienced the vacation rental adds credibility and increases the likelihood that you will also have a wonderful and enjoyable stay.
Features and Benefits
Exceptional Views
The highlight of Gatlinburg Bearadise is undoubtedly the awe-inspiring views it offers. Imagine waking up to stunning mountain vistas right from the comfort of your own vacation rental. Whether enjoying your morning coffee on the spacious deck or unwinding with a glass of wine in the evening, the breathtaking views are sure to leave a lasting impression.
Relaxing Hot Tub
Another standout feature of Gatlinburg Bearadise is the hot tub that provides the perfect spot to unwind and rejuvenate. After a long day of exploring the attractions and hiking trails of Gatlinburg, you can sink into the warm water, soak your muscles, and let the day's stress melt away. This luxurious amenity adds an extra touch of relaxation to your mountain getaway.
Fully-Equipped Kitchen
The fully-equipped kitchen in Gatlinburg Bearadise allows you to prepare delicious meals and dine in whenever you please. This feature not only saves you money on dining out but also offers the convenience and flexibility of cooking your own meals. The kitchen comes equipped with all the essential appliances and utensils, making meal preparation a breeze.
Comfortable Accommodations
With 2 bedrooms and 2 bathrooms, Gatlinburg Bearadise can comfortably accommodate up to 6 people. The master bedroom includes a cozy queen bed, providing a comfortable and peaceful night's sleep. The second bedroom offers a convenient double sofa bed, perfect for additional guests or children. The chalet's layout ensures that everyone has their own space and privacy.
Product Quality
Gatlinburg Bearadise is known for its exceptional quality. The vacation rental has been meticulously maintained and is in pristine condition, ensuring a clean and comfortable stay. The attention to detail, from the well-maintained amenities to the thoughtful decor, demonstrates the commitment to providing guests with a high-quality experience.
What It's Used For
Gatlinburg Bearadise is the perfect base for exploring the Gatlinburg area and all it has to offer. Whether you're seeking outdoor adventures, family entertainment, or a romantic getaway, this vacation rental caters to various needs and preferences.
Outdoor Adventures
For outdoor enthusiasts, Gatlinburg Bearadise is ideally located just a short drive away from popular attractions such as the Ober Gatlinburg Ski Resort and Amusement Park and the Great Smoky Mountains National Park. These destinations offer a plethora of activities, including skiing, snowboarding, hiking, and wildlife viewing. When staying at Gatlinburg Bearadise, you'll have easy access to all these exciting adventures.
Family Entertainment
If you're traveling with the family, Gatlinburg Bearadise provides proximity to numerous family-friendly attractions. Explore Ripley's Aquarium of the Smokies, zip line through the treetops, or ride the Gatlinburg Mountain Coaster. There are endless entertainment options nearby that are sure to keep the whole family entertained and create lasting memories.
Romantic Getaway
For couples seeking a romantic getaway, Gatlinburg Bearadise offers the perfect retreat. Imagine enjoying a glass of champagne in the hot tub while admiring the breathtaking mountain views. Take a leisurely stroll through downtown Gatlinburg, hand in hand, and explore the quaint shops and cozy restaurants. Gatlinburg Bearadise sets the stage for a memorable and enchanting romantic getaway.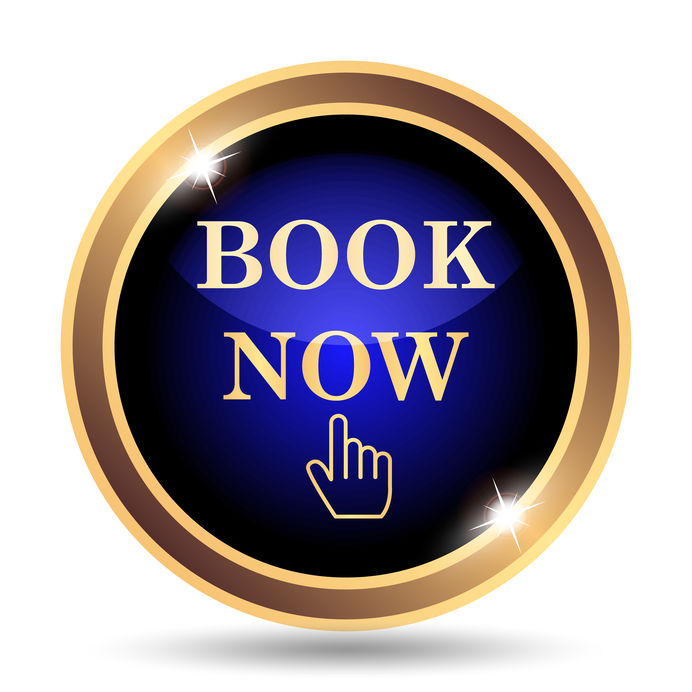 Product Specifications
| Specification | Details |
| --- | --- |
| Bedrooms | 2 |
| Bathrooms | 2 |
| Maximum Capacity | 6 people |
| Bedding Configuration | 1 queen bed, 1 double sofa bed |
| Amenities | Hot tub, fully-equipped kitchen, air conditioning, washer and dryer |
| Location | Close proximity to downtown Gatlinburg, Ober Gatlinburg Ski Resort and Amusement Park, Great Smoky Mountains National Park, and Gatlinburg Convention Center |
Who Needs This
Gatlinburg Bearadise is suitable for various individuals and groups who are looking for a memorable and convenient mountain getaway. Whether you're a family seeking outdoor adventures, a couple seeking a romantic escape, or a group of friends looking to explore the area, this vacation rental caters to a wide range of needs.
Pros and Cons
Breathtaking views of the mountains.

Convenient location close to downtown Gatlinburg.

High-quality amenities and well-maintained chalet.

Comfortable accommodations for up to 6 people.

Hot tub for ultimate relaxation.
Limited availability during peak seasons.

Booking in advance is recommended.
FAQ's
Is parking available at Gatlinburg Bearadise?
Yes, there is ample parking available at the vacation rental.
Is Gatlinburg Bearadise pet-friendly?
Unfortunately, Gatlinburg Bearadise does not allow pets.
Can I smoke in the chalet?
No, Gatlinburg Bearadise is a smoke-free property.
Are there grocery stores nearby?
Yes, there are grocery stores within a short drive from the chalet.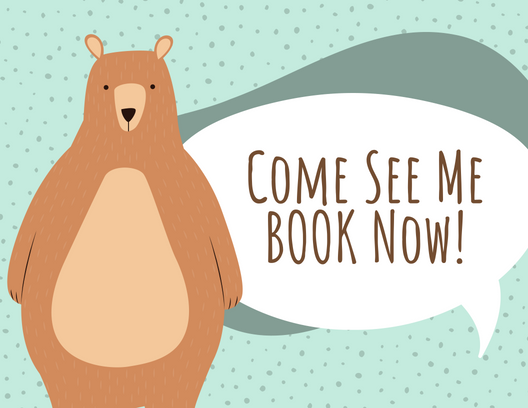 What Customers Are Saying
Previous guests have had overwhelmingly positive experiences at Gatlinburg Bearadise. Here are some testimonials from satisfied customers:
"The views from the chalet were absolutely breathtaking! We couldn't get enough of the stunning mountains. The hot tub was the cherry on top!" – Sarah, 5/5 rating
"We had the best family vacation at Gatlinburg Bearadise. The location was perfect, with easy access to all the attractions. The chalet was clean, cozy, and had everything we needed." – Mark, 5/5 rating
"I surprised my partner with a romantic getaway, and Gatlinburg Bearadise exceeded all our expectations. The hot tub, the views, and the proximity to downtown Gatlinburg made it the ideal choice for our escape!" – Emily, 5/5 rating
Overall Value
Gatlinburg Bearadise offers exceptional value for those seeking a memorable mountain getaway. With its breathtaking views, convenient location, and high-quality amenities, it provides an unforgettable experience at a competitive price. The positive feedback from previous guests further enhances its value and ensures that you can book with confidence.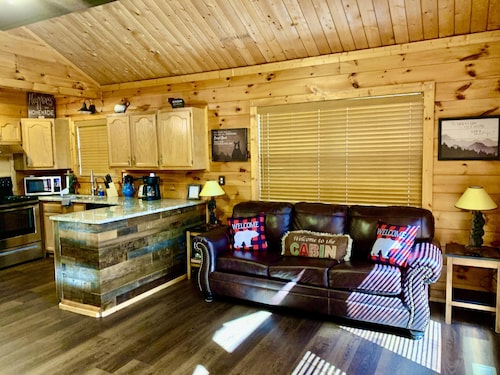 Tips and Tricks For Best Results
Book in advance, especially during peak seasons, to secure your desired dates.
Take advantage of the fully-equipped kitchen and prepare your own meals to save money and have more flexibility.
Make use of the hot tub to relax and unwind after a day of exploring or hiking.
Don't miss the opportunity to explore downtown Gatlinburg, with its charming shops, restaurants, and entertainment options.
Final Thoughts
Product Summary
Gatlinburg Bearadise: Great Views: Close to Downtown Gatlinburg is an exceptional vacation rental that offers breathtaking views and easy access to all the attractions of the Gatlinburg area. With its comfortable accommodations, fully-equipped kitchen, and luxurious hot tub, it provides the perfect base for a memorable mountain getaway.
Final Recommendation
Don't miss out on the opportunity to experience the ultimate mountain getaway at Gatlinburg Bearadise: Great Views: Close to Downtown Gatlinburg. Book now and create unforgettable memories in the heart of Gatlinburg, Tennessee.