Lacey's Place Luxury 
Finding a Gatlinburg rental cabin is a great way to travel to Gatlinburg. The problem is when we started to look at all that is available we literally found hundreds of different options on the marketplace. Now, we know that a cabin is great way to stay in the area and avoid a lot of the headaches of staying in the town and still get to stay in a beautiful area. Since this is the case we decided it was time for us to do our review of Lacey's Place Luxury Gatlinburg area cabin rental, which will make it easier for you to see if this is really a true place of luxury or if it is a place that holds the name luxury in narrow regard, which I can tell you is not the case. So, come on now what are you waiting for it is time to read the review and see if this Gatlinburg cabin suits you.
(function(d, sc, u) {
var s = d.createElement(sc), p = d.getElementsByTagName(sc)[0];
s.type = 'text/javascript';
s.async = true;
s.src = u + '?v=' + (+new Date());
p.parentNode.insertBefore(s,p);
})(document, 'script', '//aff.bstatic.com/static/affiliate_base/js/flexiproduct.js');
Location Of Lacey's Place Luxury
As you can imagine since this is a vacation rental by owner you will find that it is going to be hard to find the address and we completely respect that. However, we did look at a map and the location is in between Gatlinburg and Pigeon Forge off of one of the side streets. I am sure once you have booked the location, which you can do by clicking on the book now link on our site, you can easily find the location to be one that you are going to really enjoy because then you will get the address and everything that you need to know about how to arrive at the location.
What Does The Cabin Offer
This is a cabin that offers 2 bedrooms with king size beds. The location also has a den that is going to have a sofa bed that is a queen size. This is going to allow you to have plenty of space for everyone in the family to spread out and enjoy.
You are going to have the chance to use the WiFi that you can find in most hotels. So this is going to allow you to post all of your pictures to Instagram, but also have a chance to showcase the posts on Facebook about where you are staying right away. If you need to get in touch with family members, but your phone company is on roaming, then you will like the fact the cabin phone does have unlimited long distance calling.
The dining room table is going to be large enough for you to seat a family of up to 6 people around. This will make it easier for you to enjoy the family meals together and know that you are going to be able to enjoy the entire meal as a family, instead of having to take turns at the table.
The outside is going to have a large yard for you to enjoy and a nice sized deck as well with a patio area and hot tub. These are both a great feature which will make it easier for you to enjoy the trip even more and know you have found the best place to just sit down and relax.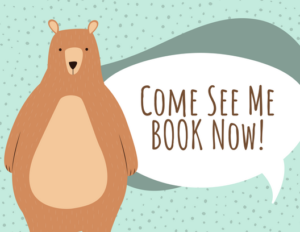 Will Children Enjoy The Cabin?
I have to say the kid are going to enjoy this cabin for the most part. The cabin has a larger yard for them to enjoy the outdoors in. However, you will notice the cabin does have an older Playstation 2 on one of the televisions as well, which if your kids are like mine will ask us about the history and how this came about, but I do not want to diverse from the topic. The games the owners have available are mostly family friendly options and for some parents who grew up before the Playstation 3 and 4 came out, it is a great time for us to school our kids on how to play the game.
Does The Cabin Offer Mountain Views
While the cabin does provide mountain views from the deck, you will notice if the leaves are in full bloom, like the middle of summer it can block your view somewhat. However, I will tell you that I would much rather have the trees around and be able to hear the wind rustling the leaves than have a view that does not have any sun cover or natural beauty like leaves around.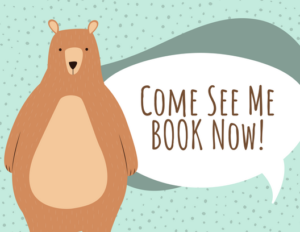 What Amenities Are Present 
You will love the fact the televisions in the cabin are going to have the local cable, with the premium channels. This is going to make it quite a bit easier for you to find the shows you want to watch. What else is great is you do have a chance to get the DVR service as well which will make it easier for you to record some of the shows you are looking forward to and be able to watch when you are in the cabin.
On the outside of the cabin, you will find the deck does provide you with some great views of the mountains in the distance. However, you will also notice that you are able to get the hot tub, that is secluded and enjoy it as well. The deck is gated so you can have your kids running around on it without having to worry about them falling off of the deck if they are younger and you are wanting to have them in a contained area for playing.
What I Love About The Location
I love the location for the size of the yard. The larger yard, which is not like you would expect if you are used to a home that has a couple of hundred acres, but it is a home that does have a large yard for the region. So you will be able to enjoy the yard and this will give you plenty of space for your kids to run around in if you are looking to travel with your family.
The pet-friendly location is another aspect that you are going to really like. I know that I love traveling with my dogs, which is what the location is friendly for. However, what you will really like is the fact this is one of the cabins that is pet-friendly. Now, on the downside, you will find that since it is pet-friendly it can have a slight smell, but you just have to let the owners know and they are going to address this issue for you.
In the bedrooms, I love the fact that they have king-sized beds. These beds are going to be large enough for you to sleep in and enjoy the extra space. However, if you are used to the king-sized bed at home you do not have to worry about having to settle for a smaller bed while you are on vacation.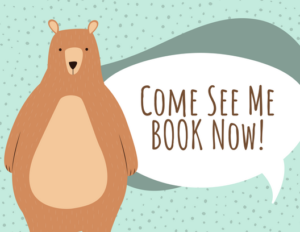 What I Disliked About The Location
The yard that is here is rather large, which does make it nice if you have kids that are going to be running around and playing. However, I have to admit that the yard is something that is not as level as what the pictures would show. The good news is it is not like hiking at some of the quiet walk-aways that you can find in the mountains, but it does have a slight incline that if you are not expecting can really be an issue, but this is something the cabin owners cannot help as God decided to have the land a little bit hilly in the area.
My Final Thoughts On Lacey's Place Luxury
I have to say if you are looking for a place that is highly rated, with owners that do care about your stay then you will love this location. This cabin is one that is located in an area that makes it easier for you to get to the mountains, but also going to be far enough away that you can enjoy the quietness of the mountains and just listen to the stillness of the mountains at night. Overall, Lacey's Place Luxury is definitely a place of luxury and one you will enjoy staying in each time you travel to Gatlinburg.