Praying Cowboy Rental 
Finding a Gatlinburg rental home can be very exciting as you will typically find they are going to be cabins, but in some cases, they will be full estates like the Smoky Mountain Lodge we recently reviewed. However, some of the places you can find are going to be a home and that is what we are talking about today with the Praying Cowboy rental you can find. Now, Praying Cowboy is the name the owners gave to the property and that is what I am going to refer to it as, but you will find that the name of the location definitely fits the theme of the place as well.
Location Of The Rental Home
Just like most of the vacation home rentals you are not going to get the address until after you have booked the location. However, what we can tell you is this is a home that is going to be located about a mile from Gatlinburg itself and it is only 2 miles to Pigeon Forge. So you will pretty much be in the middle of the two main tourist towns you would want to check out, but also going to have plenty of things to see and do when you are looking at the Gatlinburg and Pigeon Forge area for a vacation.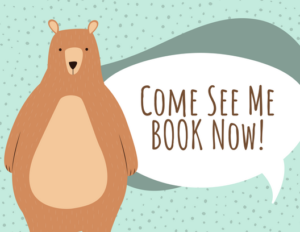 What Does The Home Offer 
This is a home that is going to offer 2 private bedrooms to use. These bedrooms are equipped with a newer mattress and this will make it quite a bit easier for you to go to sleep at night because it means the mattress are comfortable and not worn out as you would have with the hotels.
The exact location is the upper level of a bilevel duplex home. However, you need to realize the property owners did take your privacy into consideration and have it set up so the two levels have no shared spaces and they are private from each other including the entrances you have available to you.
Now, this is a location that does have only a single bathroom, which for a larger family could be a challenge as most families are used to having two bathrooms in the home.
When you look at the kitchen you will notice it is fully equipped when it comes to pots and pans, but even the utensils as well. The best part is the appliances are updated and this makes it easier for you to have a great time cooking your meals if you do not want to go to the restaurants.
If you are in the Gatlinburg rental home for a long time period, you will like the fact that you have access to a mini air hockey table, quite a larger selection of board games, and a retro arcade type of system that you can use to play over a hundred different games you may have grown up playing, which means you have a chance against your kids!
Is The Praying Cowboy Handicap Accessible
The question that we see asked quite a bit is for a handicap accessible rental home. We get asked this so much and about wheelchair rentals in Gatlinburg, that we decided to bring this to a point here. The best part is this is one rental home in Gatlinburg that is handicap accessible. So you will find this is a great place for you to stay at and know youare going to have agreat trip, even if you have a disability that keeps you from doing as much as you want to do.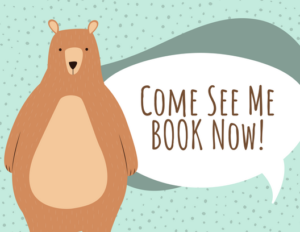 Does The Rental Home Allow Pets
For a lot of people they love traveling with their pets. The pets become a family member for most people and I have to admit I am one of those people. With that being the case, you will like the fact this is a rental property that does allow you to bring your pets with you. So you can finally know your pets are going to be safe and they are going to be well cared for when you are traveling because they will be with you.
How Many People Does The Home Sleep
The home is rated to sleep 6 people. Now, I am not sure this will be a little bit crowded for some as it is only a 2 bedroom home. However, with the home boasting 1600 square feet you can probably make some room to sleep the six people comfortably and not have to be concerned about the sibiling fit that is sure to happen when you have to tell the brothers or sisters they have to share a room, let alone a bed potentially!
What Do I Like
I love the location of this place! I mean it is a mile from downtown Gatlinburg and just a little bit longer to reach Pigeon Forge. That definitely makes it easier for you to have a great location that you can easily get into quickly and easily. What else is nice is you are only 3 miles from the park entrance, which means you can start your day off right and get to the park faster than what you imagined.
Honestly, I find the board games to be a nice change of pace. When you look at some of the cabins you will notice they are all talking about the latest electronic games or something like that. With this location, it actually has an electronic game, but it is one of the retro systems that allows you to play the older style games. At the same time, they have board games which is a very nice change of pace and definitely something you will enjoy as it leads to more family time.
What Do I Dislike
I have to admit one of the things that I do not really care for here is the fact this is part of a duplex. I know that the owners want to make sure they do not sell themselves short and I can completely understand that. They have to make a living as well, but I have kids and I know that kids can get loud and if someone else has younger kids that hear one going off they tend to feed off of each other. A perfect example is grocery stores when one hears a kid making noise four aisles away, it is like a code that they have to respond, but louder! So I can see a situation like this easily ruining the peaceful setting that is seen here.
My Final Thoughts On Praying Cowboy Rental
I have to say this is one location that I do like because it is close to Gatlinburg and not far from Pigeon Forge nor Great Smoky Mountains National Park. However, at the same time I have reservations based on my own opinion about it being a duplex. Overall, though, I can overlook the reservations I have as the entrances are separate and no area is shared. No matter what, the location is perfect and the Praying Cowboy rental is one that you can enjoy and like the access to town.