Discover The Wineries Of Gatlinburg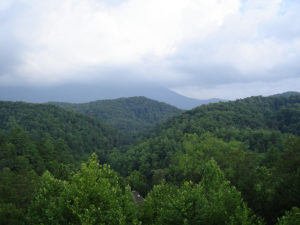 Having a chance to travel to Gatlinburg is amazing and it is definitely something you will want to do at least once in your life and once you have come one time, you will find yourself wanting to come back time and time again. I know that is what happened for me to the point that for a long time I was looking at houses in the Gatlinburg region. However, one thing I always want to get when I am in Gatlinburg is the wine. While you may not realize this Gatlinburg has some amazing places that sell wine and that is mainly because of the quality of the wine you will find from the region. Now, we are going to do a short list of the wineries of Gatlinburg here, but will link out to each of the individual reviews that we have done on these wineries as well.


Why The Wines Of Gatlinburg? 
Now, this is a question that I get asked quite a bit and I have to say it is a question that I really wish I could have a single answer to. However. I do not have a single answer for this and that is often what drives people crazy about what I am providing them in regards of the answers that I am giving them. If you are a loyal reader of mine, then you know that I like to explain everything fully and that is what I will do here.
For me, the wines seem to have a better taste to them. Now, I am not sure why this happens, maybe it is the fact I am buying it in Gatlinburg or maybe the water, but I think it is because I love the fact the grapes are grown locally and they are going to provide the proper nutrition for the grapes as well. So this is definitely the primary reason why I tend to get the wine from Gatlinburg over some of the other wines.
In most cases, the wines you are buying here is going to put some money back to the local farmers. This is because most of the places that are selling the wines in Gatlinburg are buying them locally. So this makes it easier for you to buy the products and know you are not only going to help keep one of these amazing stores in business, but you will also be helping to keep the local vineyards in business as well. This means more land will remain in a fairly natural state and not end up grown up in a commercialized zone.
With several different stores to select from it will make it quite a bit easier for you to find a great place to go and find your favorite bottle of wine. However, what you will find is this does make it a little bit difficult for you to narrow down the place that you are going to go to because each one of these places is fairly equal in what they offer.
The Wineries Of Gatlinburg
Sugarland Cellars Winery is one of those places that has been around for a while. It does have quite a bit going for it and is one of those places that will get you hooked really quick. I do have to admit, I like the location for where it is, but also I like the fact they tend to focus on the local wines quite a bit more than what you would expect. Find out more by reading our full review of Sugarland Cellars Winery.
Homemade Tennesse Wines is a place that you will like as well. This is a place that really takes the local wine culture to heart. The place also has a decent atmosphere and some of the friendliest staff you will find. I know that I personally love shopping here because they tend to have almost anything that I am looking for. Find out more by reading our complete review of Homemade Tennessee Wine.
Gatlinburg wine cellar is a great place to check out as well. This location is fairly new compared to some of the other places you are going to run into when you are in Gatlinburg. However, this definitely makes it easier for you to know the place is going to be clean and have the perfect look you want to have in a shopping location. Not to mention this is a great place to go for a lot of the different local wine selections to the Gatlinburg area. Find out more about Gatlinburg Wine Cellar by reading here.
How To Pick Which One To Go To
Now the challenge comes on picking out which one of these beautiful places you should be going to. I know for me, I do not really settle on any single one. I like to shop around and with that being said, I tend to go from the different places. This will make it quite a bit easier for me to find the best price for the wine that I love. That would be my recommendation for you to do as well, but I have to say the first place that I always go to is going to be the Homemade Wines of Tennessee, but that is my personal preference. The best news is all of these places have a great selection of wines and they are definitely going to make it easier for you to find a great bottle of wine to bring home with you from Gatlinburg.
No Matter What 
When you are looking at the various locations to help you get wine in Gatlinburg it will be very easy for you to find the best place to go to based off of what you are looking for. However, the most important thing that you will all want to know about is to make sure you get enough wine to bring home with you. Then when you discover the wineries of Gatlinburg it will be easy for you to see that when you travel to Gatlinburg it will be easy to find the best place to go to for great wine.