Are you planning a trip to Gatlinburg and wondering when the best time to visit this charming mountain town is? Well, you're in luck! Whether you're into outdoor adventures or cozying up by a fireplace, Gatlinburg has something to offer all year round. In this article, we'll explore the different seasons in Gatlinburg and help you decide when the best time to visit is based on your preferences.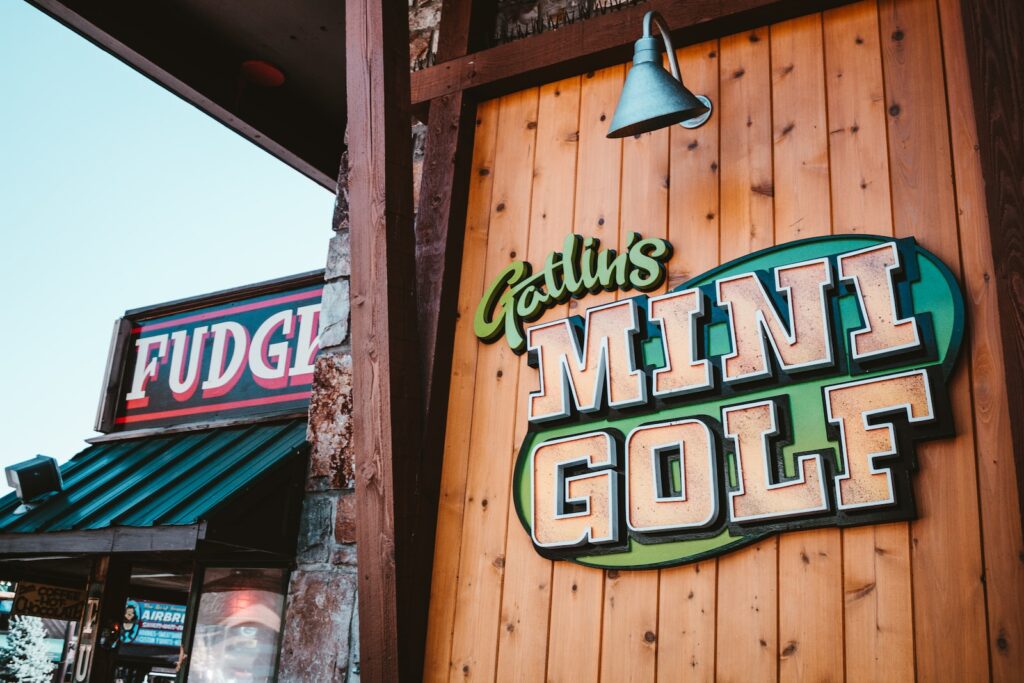 Table of Contents
Gatlinburg experiences four distinct seasons, each offering its own unique charm. In the spring, the town comes alive with blooming flowers and lush greenery, making it a perfect time for hiking and exploring the Great Smoky Mountains. Summer brings warm temperatures and longer days, making it ideal for outdoor activities like fishing, rafting, and enjoying the numerous waterfalls in the area. Fall is perhaps the most popular time to visit Gatlinburg, thanks to the stunning display of fall foliage. The vibrant colors of the changing leaves create a breathtaking backdrop for hiking, scenic drives, and simply taking in the beauty of nature. Lastly, winter in Gatlinburg is a magical wonderland. The town is adorned with festive lights and decorations, and you can enjoy skiing, snowboarding, and other winter sports in the nearby Ober Gatlinburg. So, whether you're a nature enthusiast, a summer thrill-seeker, or someone who loves the holiday season, there's a perfect time for you to visit Gatlinburg. Keep reading to learn more about each season and find out which one suits you best! If you're planning a trip to Gatlinburg, Tennessee, you may be wondering what the best time to visit is. Gatlinburg is a popular tourist destination throughout the year, thanks to its scenic beauty, outdoor activities, and charming attractions. However, each season offers a different experience, so it's important to choose the time that aligns with your preferences and interests. In this article, we will explore the four seasons in Gatlinburg – spring, summer, fall, and winter – and provide tips for planning your visit. Let's dive in!
Spring in Gatlinburg
Spring is a beautiful time to visit Gatlinburg, as the landscapes come alive with blooming flowers and lush greenery. The mild temperatures make it ideal for outdoor activities such as hiking, biking, and fishing. You can explore the Great Smoky Mountains National Park, which is known for its diverse wildlife and breathtaking views. Plus, during spring, you'll encounter smaller crowds compared to the peak tourist season in the summer.
Summer in Gatlinburg
If warm weather and peak tourist season are your preferred elements, then summer is the best time to visit Gatlinburg. The sun shines brightly, and you can indulge in various outdoor activities like rafting, kayaking, and zip-lining. Don't miss the exciting July 4th celebration, where the city comes alive with parades, fireworks, and live music. However, be prepared for larger crowds and longer wait times at popular attractions.
Fall in Gatlinburg
Fall in Gatlinburg is nothing short of magical. The foliage colors paint the landscape with shades of red, orange, and yellow, creating a picturesque view that you won't soon forget. The cool temperatures make it perfect for hiking and scenic drives. The Great Smoky Mountains National Park offers numerous trails where you can immerse yourself in the beauty of nature. Additionally, Gatlinburg hosts several harvest festivals, where you can enjoy local cuisine, arts, and crafts.
Winter in Gatlinburg
If you're a fan of snow-capped mountains and winter sports, then Gatlinburg in winter is the perfect choice for you. The city transforms into a winter wonderland, and the holiday events add a touch of charm to the atmosphere. You can go skiing or snowboarding at the Ober Gatlinburg Ski Resort or enjoy ice skating with your loved ones. The best part? The crowds are significantly smaller during this season, allowing you to experience Gatlinburg in a more intimate and relaxed setting.
While each season offers its own unique experiences and activities, there are several factors to consider when deciding on the best time to visit Gatlinburg.
Factors to Consider
Weather Preferences: Consider your tolerance for different weather conditions. If you prefer mild temperatures, spring and fall may be the best choices for you. However, if you enjoy warmer weather, summer might be more suitable.

Availability of Attractions: Some attractions in Gatlinburg, such as amusement parks and outdoor adventure activities, may have limited operating hours during certain seasons. Make sure to check before planning your visit to ensure your favorite attractions are open.

Budget Considerations: The cost of accommodations, flights, and attractions may vary depending on the season. Off-peak seasons like spring and fall often offer more affordable rates, while summer and winter may be more expensive due to increased demand.

Personal Interests: Consider your interests and preferences when choosing the time to visit Gatlinburg. If you enjoy outdoor activities, spring and summer offer a wide range of options. On the other hand, if you're more interested in festivals and vibrant foliage, fall might be the best fit for you.
Now that you have a better understanding of the four seasons in Gatlinburg and the factors to consider, let's take a look at some popular events happening throughout the year.
Popular Events in Gatlinburg
Summer Concert Series: Throughout the summer months, Gatlinburg hosts a series of free outdoor concerts featuring various genres of music. Sit back, relax, and enjoy the live performances under the stars.
Gatlinburg Craftsmen's Fair: Held in the fall, this fair showcases the work of local artisans and craftsmen. Browse through unique handmade crafts, pottery, jewelry, and more. Witness live demonstrations and even take part in hands-on workshops.
Winter Magic Tunes & Tales: Experience the festive cheer during the winter season with this event. Stroll along the streets of Gatlinburg and enjoy storytelling, caroling, and live musical performances by local performers.
Now that you have an idea of the events happening in Gatlinburg, here are some tips to help you make the most of your visit.
Tips for Visiting Gatlinburg
Book Accommodations in Advance: Gatlinburg can get busy throughout the year, so it's advisable to book your accommodations in advance to secure the best options that align with your preferences and budget.

Check for Seasonal Discounts: Keep an eye out for seasonal discounts and special promotions offered by hotels, attractions, and restaurants. This can help you save money and enhance your overall experience.

Pack Appropriate Clothing: The weather in Gatlinburg can vary greatly depending on the season. Make sure to check the forecast and pack accordingly, including appropriate clothing for outdoor activities.

Plan Outdoor Activities Accordingly: If you have specific outdoor activities in mind, such as hiking or water-based activities, make sure to plan them according to the respective season. Some trails or water-based attractions may have specific opening dates or limited availability during certain seasons.
Conclusion To The Best Time To Visit Gatlinburg
In conclusion, choosing the best time to visit Gatlinburg depends on your personal preferences and interests. Each season offers unique experiences, from blooming landscapes in spring to snow-capped mountains in winter. Consider factors like weather, availability of attractions, and budget when making your decision. Keep an eye out for popular events happening throughout the year and plan your visit accordingly. Follow the provided tips to enhance your experience and make the most of your trip to Gatlinburg. Happy exploring!