Tennessee Homemade Wines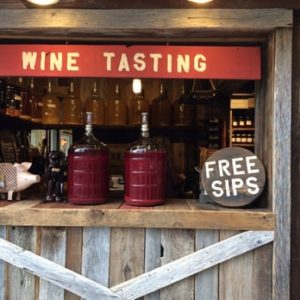 When you finally have time to travel to Gatlinburg and you are an adult who loves wine, then you need to realize the small town does have several different locations that will definitely catch your interest. I know for me when I come here I found each of the places in Gatlinburg that have wine to be a must stop, but then again I consider myself a little bit of a wine snob at times. The downside is that each time I come here I always want to get into the mountains as well, which leaves me precious little amount of time to get into the wineries in Gatlinburg. I know this is a major concern for a lot of people as well, because the mountains are calling and that is something that we just cannot avoid. Since that is the case, I will provide you with some information on Tennessee Homemade Wines to help you make up your mind on if this place is worth going to or if you should explore the other wineries we have talked about in Gatlinburg.
Location Of Tennessee Homemade Wines
Well, I have to say that this is a place that is on the Parkway, but it is not going to stand out like you will find with places like Ripley's and the Aquarium of the Smokies.  Since this is the case, you should know the location and with that being the case here is the address of the location.
643 Parkway
Gatlinburg, TN 37738
As you can tell by the map this location is not far from the intersection of 321 and 441, which will make it easier for you to find. What else is nice is the place is not far from the Aquarium of the Smokies either. So this helps out quite a bit as well in getting to find the location. What else will make this nice is it is on the same side of the road as the Gatlinburg sky life. So this will make it easier for you to find the location as well and help ensure you are not going to get lost. In fact, if you reach either the intersection by the aquarium or the Sky Lift then you have went to far as it is in between these two places.
What You Can Expect From Here
When you are here you will notice that you are in one of the places that uses the local wines that are made in the region. So you will not expect to find any of the fancy wines you would see from Italy or France. However, you will find is wines made locally and this is going to be a great thing because these wines tend to have a better taste than what you will find in some of the other wines. This is definitely going to make it easier for everyone to know the wine is going to taste great, but also will have the sweet taste that you usually are not going to get anywhere else in the world.
The selection of the wines is going to be great as well when you are looking at the winery here. However, what else is great is the place has a tendency to get a taste of local honey. This honey is going to make it easier for you to have a great taste of Gatlinburg to bring home with you that you can have at any point. The key thing that you will find is to make sure you check out the wine and bring home some with you because it is definitely going to be a great memory.
What I Like About This Location
I love the fact this is a place that was started by a couple from Gatlinburg. I know that this is not going to have the major backing like you would find with some of the places in town. So this makes me want to buy from here even more because I will not only be getting a great bottle of wine, but I will also be getting the chance to help out some of the local Gatlinburg residents who are operating this location and will really help me out in getting the great wine and feel good feeling that I have with the wine and local support.
Now, if you are unable to make it to the location I have to say they will ship you your favorite wine. This makes it easier for you to know if you are running low you can order your favorite wine and have it sent to you. However, it is important to read the fine print because you do have to be present to make sure you are over the age of 21 when the wine will be delivered to you by UPS.
Finally, I love the selection of the wines that are available. I know that a lot of places that uses the local wines they are usually fairly well limited. However, this is one location that I know that does not have a limited selection of the wines as it will generally have quite a large selection of win on the market and this makes it easier for you to find to right wine to drink.
What I Did Not Care For Here
The main thing that I did not care for here is the popularity of the location is getting better and it means you may find that your favorite wine is sold out. So I definitely have to say this popularity is a doubled edged sword because it does mean the location will be in business for a long period of time. The downside is they can sell out of your favorite wine earlier in the season.
My Final Thoughts On Tennessee Homemade Wines
This is a great place to go and support the locals who are looking to make a good business and provide you with a drink you want to have. With that being the case, I have to say this is one of the wineries in Gatlinburg you will want to visit when you travel to Gatlinburg to get a great drink and even talk to people who want you to have a good trip.