Swaying Pines Review
Sometimes you will find that you are going to have a difficult time finding a cabin to rent in Gatlinburg and you have to look for a cabin rental near Gatlinburg. Since this is the case, you will want to make sure you check out some of the locations that are around the region and one of those that we have looked into is called Swaying Pines off of VRBO. Well, after reading about the location and looking into it even more we decided it was time to do our own review of this location so you will know what to expect when you decide to book your vacation in a cabin that is not in Gatlinburg proper, but close enough you can still enjoy yourself.


Location Of Swaying Pines 
While the exact addresses are never given out to people who are not going to rent the location and have a confirmed booking you will find this is one location that is right in between Gatlinburg and Pigeon Forge. This will make it easier for you to enjoy your trip to the location and know you are going to be able to enjoy the trip because you can easily get into either town. Not to mention, where this cabin is located it is in a very beautiful spot and this will make it easier for you to have a great trip because of the beauty you are going to be able to see.
Features Of Swaying Pines
Private hot tub that is located on a beautiful deck. What is really nice is the hot tub is private from the lake which is only 250 feet away.
A gorgeous private lake that is going to be located very close is something else you are going to enjoy. The lake is private and it is located only a mere 250 feet away. This allows you to walk to the lake and even get to fish if you want to.
You have cable television that is available for you to watch and know you will be able to see everything you would be watching at home. However, if you have kids you will love the fact the place does have several different game options for your kids to enjoy and know they will be entertained if you cannot make it to the mountains or town because of the weather
When you are looking at this cabin you will find that it is being updated quite a bit and the owners are providing frequent updates on the changes, so if you are a returning guest or a new guest you will be able to see what kind of changes to expect.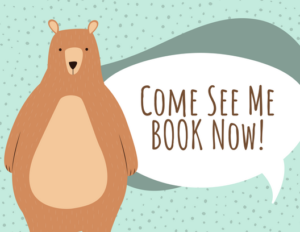 Does This Cabin Allow Pets
This s a great feature about this cabin and that is the fact that it does allow you to bring your dogs with you. Now, it is important that you do inform them about your dogs before you rent and show up, but it does allow you to bring dogs and this makes it a very good family vacation destination. Not to mention the place does have a smaller yard that you can walk your dog in and know they will have a place they can use the restroom.
Do You Have Access To The Lake
This is a great feature of this location and that is you do have access to the lake. You can easily walk to the lake which as we mentioned is only 250 feet away. What is even better is you can fish in the lake and you can enjoy the water and look at it just like you would be able to do at home and be able to enjoy the relaxation you are going to enjoy.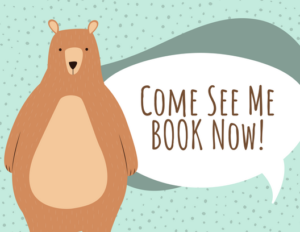 What Do I Like About The Location
I love the fact the drive to this cabin is very easy to make. With a lot of the cabins that you are going to be staying at, you will notice it is going to take some time to get to the to get to the location. With this place the way the drive is and the fairly level land and drive it does not take that long and it also means you will not be jamming on the gas and the brake right away.
What else I really like is the fact that you are able to get to the pond or lake really easily. While I know that I would rather be in the mountains, I know the crowds can be overwhelming at times and this often means you are stuck trying to figure out what to do when you are in the region. So I love the fact that you do have access to this little lake and what is really nice is it is private, but also allows you to fish.
Something else that I really enjoy is this is a cabin that is meant for 6 people. This means that it is large enough to sleep the family, but also with the pets coming it is not going to really distract or take away from the fact that you are able to bring everyone with you and enjoy your time out and about.

What Do I Dislike About The Cabin
I have to admit one of the things that I did not really care for with this cabin was the fact that to add in additional sleeping space, which is a good thing, some of the beds are a pull out style. This is a great bed to have, but it does in my experience tend to make the furniture a little stiff, which for my husband can be a pain because he does have a bad back and that makes it harder for him to get comortable.

My Final Thoughts On Swaying Pines
This is one cabin that has owners that own several cabins in the area and they are amazing at addressing your concerns. Then allowing pets is something else that I really love because it is going to make it easier for me to enjoy the cabin even more. Throw in a private lake and what more could you want to see when you are visiting the area? Well, for me that makes it easy for me to say this cabin holds everything I would want to have when traveling which is why I have to say Swaying Pines would be a great option for people who want to stay close to Gatlinburg in a cabin, but find they can only locate a cabin near Gatlinburg.