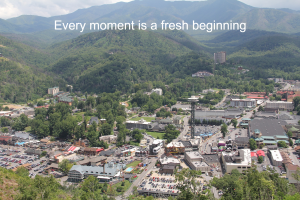 As many of us have found with the loss of work and the slow return of work has made it impossible for us to afford to travel. While, this holds true for myself, it has held true for a lot of other people as well. Well, one thing that we recently seen while going through the Internet is Gatlinburg.com is giving away a free vacation. While it is something the Gatlinburg Chamber typically does, it is definitely one chance that people can really use right now as they do not have the money to travel. So what does the free vacation entry require you to do and should I sign up?
Very Easy To Enter
As this is coming from Gatlinburg.com you will find that it does not require you to purchase anything. At least from what I have seen, if I am wrong I will stand corrected, but when I read the information it was very easy to read and I did not see anything talking about purchase required. I mean, if it did I would not be telling you about it right now.
When it comes to filling out the entry form you will notice that it actually is very easy to fill out. You have to include your name, address, and phone number. Your email address is a nice addition as well. Since this is a drawing it is very important for you to get the information filled out right or you could miss out on being notified if you win.
During the entry for the vacation sweepstake you do have the chance to opt-in for additional information to be sent to your email. You can also opt to have the vacation guide sent to you as well. Now, I do not know if this is coming via mail or email, but the vacation guide is nice and helps you plan out your trip with the latest information on what is going on in the city we all love.
Should I Enter The Sweepstakes?
Personally, I think if you read the terms and they are acceptable to you, then you really have nothing to lose. Yes, you will be giving out some information, but how many of us travel to Gatlinburg and do not request the vacation guide? Not only that the information you get in return is definitely worth the cost of just signing up.
Now, on the flip side you also need to look at what all is included in the vacation and the time frame to use it. If you had a trip planned to Australia during the time, then it may not be the best time to sign up or if you are in the military and know you would be deployed during the time period it would not work either. At the same time, though, if you do not have anything planned, then it would be a great time to sign up and consider the fun you can have.
On the negative side as well, you need to figure out what additional expenses you would have that would not be covered by winning the sweepstakes. For example, from what I read the sweepstakes would not cover the cost of your gasoline to drive to the town or drive around the mountains. Thankfully, gas prices are low right now, but it is going to be a factor that you need to consider.
What Do I Do If I Win The Gatlinburg Vacation Sweepstakes?
If you end up winning the sweepstakes that Gatlinburg.com is putting on, then I would suggest you find the best time to go that is within the time frame. Then make sure you book your trip and plan your vacation. Then the next bit of advice that I have is to go out and have a great time. Gatlinburg is a city that has a lot of enjoyment for families, but it also has something to do almost all year round.
It is important if you are looking to stay up in the mountains more, then you need to check on the Great Smoky Mountains National Park website to see what is open when you are planning your trip. Remember some parts of the mountains are closed during the winter months due to snowfall and routine maintenance that is being carried out.
Gatlinburg is a great place to travel to. However, after reading the information about the sweepstakes that are going on now, I decided I would help more people find out by writing this article. Now, I am not part of the sweepstakes myself and I do not have anything to do with it, but figured I would share the word. I know we all need a vacation and one of the best ways to do that is win a sweepstakes that can help you get to enjoy Gatlinburg.
Remember as always you can read our latest Gatlinburg hotel reviews here.