Well hello, fellow explorers! It's time to tie up those hiking boots and slather on the sunscreen. Why, you ask? We're about to dive deep into the majestic wilderness that is the Great Smoky Mountains! One of the United States' most beloved treasures, this park boasts an alluring mix of abundant wildlife, dazzling biodiversity, and jaw-dropping landscapes that could make even the most seasoned travelers stop in their tracks. Trust me, it's the kind of natural beauty that photos just don't do justice.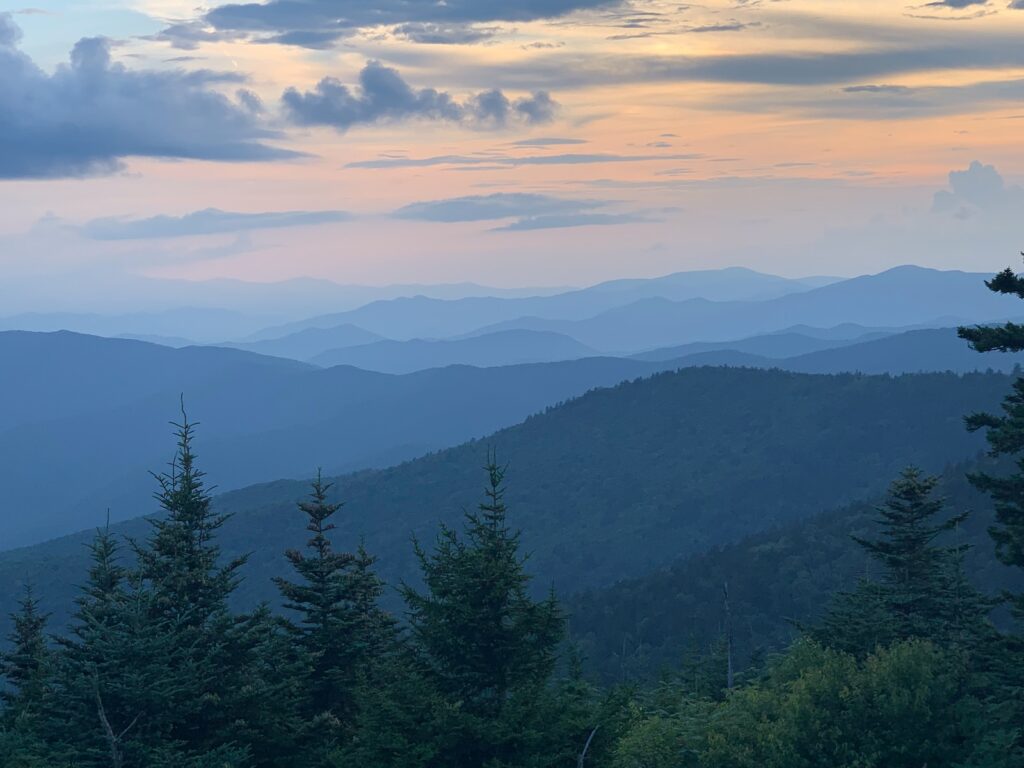 Table of Contents
Why Visit the Great Smoky Mountains
Now, you might be wondering what's so special about these Smoky Mountains? For starters, it's not just any national park—it's a UNESCO World Heritage Site. And, it's home to a wealth of unique ecosystems and a stunning array of biodiversity.
The Smoky Mountains are a symphony of nature's finest elements, from lush forests that paint the slopes in a palette of greens, to sparkling streams weaving their way through the valleys. Picture a place where the simple act of breathing feels like a blessing because the air is filled with the earthy scent of wildflowers and pine. That's the charm of the Great Smoky Mountains!
Preparing for Your Visit
Like any trip, a visit to the Great Smoky Mountains requires a bit of planning. First off, let's talk about the best time to visit. While the park is beautiful year-round, spring and fall are particularly popular for their pleasant weather and stunning foliage. However, if you're a fan of winter activities like skiing or snowshoeing, you might prefer the colder months.
Packing is essential too! Comfortable shoes, sun protection, a sturdy water bottle, and perhaps some light snacks would be a good start. And don't forget your camera—you'll be kicking yourself if you miss out on capturing the park's stunning views.
Now, onto the park rules and safety guidelines. I can't stress enough how important it is to familiarize yourself with these before you head off. This includes understanding how to act around wildlife (hint: no, you cannot pet the cute bear), trail etiquette, and fire safety.
Highlight Trails for Beginners
One of the great things about the Smoky Mountains is that they cater to all levels of hiking expertise, especially beginners. A few of my favorites include the Laurel Falls trail—a short, paved trail leading to an enchanting waterfall, and the Cades Cove Loop, a flat trail offering fantastic opportunities for wildlife viewing and historical exploration. Remember, each trail has its own unique features and points of interest, so take the time to choose the ones that interest you the most!
Wildlife and Plant Life
Speaking of wildlife, get ready to meet some of the park's furry and feathery residents! From black bears and white-tailed deer to over 200 species of birds, the Smoky Mountains are a veritable Eden for animal lovers. And let's not forget about the plants—this park is one of the most diverse in North America, boasting over 1,500 types of flowering plants!
Respectful wildlife viewing is key. Always keep a safe distance and never feed wild animals—it's harmful to them and dangerous for you.
Camping and Accommodations
If you're up for an authentic wilderness experience, camping in the Smoky Mountains is a must. Campsites are scattered across the park, each offering a unique view of the pristine environment. Remember to secure your spots well in advance, especially during peak seasons!
But if camping isn't quite your style, there's no shortage of nearby accommodations, ranging from cozy cabins to luxurious lodges. Whatever your preference, you'll find a place that suits your comfort level while immersing you in the natural splendor of the area.
Activities Beyond Hiking
While the trails are certainly a major draw, there's plenty more to do in the Smoky Mountains beyond hiking. Try your hand at fishing in one of the many glistening streams, take a relaxing picnic amidst the stunning scenery, or level up your photography skills by capturing the landscape's unforgettable moments.
Additionally, the park offers ranger-led programs for beginners, where you can learn more about the Smoky Mountains' rich history, flora, and fauna. Trust me, these programs are a fun and interactive way to enhance your visit.
Preserving the Great Smoky Mountains
Now, I believe it's our responsibility as visitors to ensure this natural paradise remains pristine for future generations to enjoy. This is where the principle of "leave no trace" comes in. Please, folks, take all trash with you, stick to designated trails, and refrain from disturbing the wildlife.
By following these guidelines, not only are you respecting the environment, but you're also playing an essential role in preserving the Great Smoky Mountains. Every small action helps!
Call to Action
Now, I'd love to hear from you! If you've had the pleasure of visiting the Great Smoky Mountains, share your experiences or tips for beginners in the comments below. Let's make this a community where we can learn from each other and foster a shared love for this extraordinary national park!
FAQ
When is the best time to visit the Great Smoky Mountains?
The park is beautiful year-round, but spring and fall are particularly popular for their pleasant weather and stunning foliage. Winter also offers unique activities like skiing and snowshoeing.
What wildlife can I expect to see in the Smoky Mountains?
The park is home to a rich array of wildlife including black bears, white-tailed deer, and over 200 species of birds, among others. Always remember to view wildlife responsibly!
Can beginners hike in the Smoky Mountains?
Absolutely! The Smoky Mountains have numerous trails suitable for beginners, such as the Laurel Falls trail and the Cades Cove Loop.
Can I camp in the Great Smoky Mountains?
Yes, there are numerous campsites throughout the park. Just remember to secure your spot well in advance, especially during peak seasons.
Conclusion
And there you have it, a beginner's guide to exploring the captivating realm of the Great Smoky Mountains! From the moment you step onto the trails and breathe in that crisp mountain air, to the wildlife encounters and sunsets that paint the sky with a palette of colors—it's an experience that is nothing short of magical.
Whether you're a seasoned adventurer or a novice explorer, the Smoky Mountains have something for everyone. So why wait? Plan your trip, pack your bags, and prepare for an unforgettable journey into the heart of one of nature's finest masterpieces.
Remember, the key to a memorable adventure is to respect nature, immerse yourself in the experience, and always keep exploring. See you on the trails!