Gatlinburg is one city that is beautiful and definitely a place that romantics adore. However, for some couples Gatlinburg is also a destination that makes it a perfect spot for a surprise or even a planned proposal. No matter what, though, it is very important to know the best place to propose in Gatlinburg TN. Now, what is really interesting is some people may propose in Gatlinburg city limits, but others prefer a mountain proposal. Still some people, though, have fallen in love with the tranquility of Cades Cove and prefer to have a Cades Cove proposal. Now, it is time to explore what we feel are some of our personal favorite spots in the Gatlinburg region, which does include some spots in Pigeon Forge, but also the mountains as well.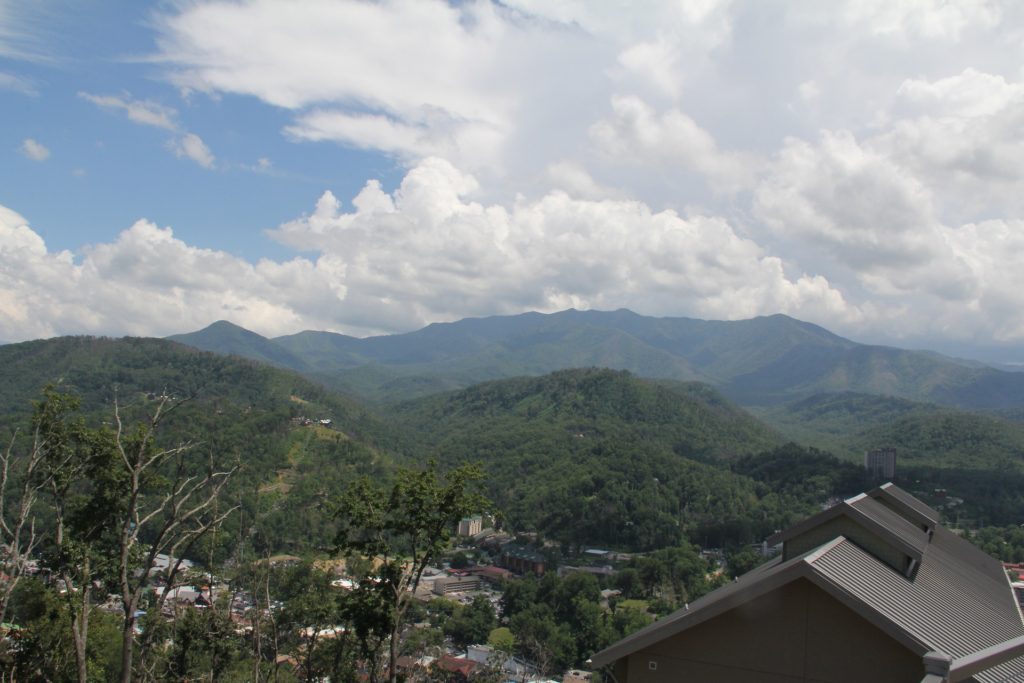 Ripley's Aquarium Proposal
The Aquarium of the Smokies is definitely one of the best places to propose marriage at. The aquarium has plenty of spaces that are perfect for a proposal. Where the proposal takes place will actually depend on how many times you have been the Ripley's Aquarium, but also what section is your favorite part of the aquarium. Personally, you may want to consider the steps going up to the aquarium with the entrance and the mountains in the backdrop for your engagement photos.
If you are looking to really impress her or him with the Ripley's Aquarium Proposal, then you need to check out the proposal package. This package is one that you can book special if you want to surprise your significant other, but at the same time it is one you could plan together. No matter what, the proposal package from Ripley's is one that will give you both a memory that you are sure to never forget.
We all know that one of the most notable features in Gatlinburg is Park Vista hotel sitting on top of the hill. However, one of the other visible features of Gatlinburg that is jutting up to the sky is the Gatlinburg Space Needle. This is another great spot for your Gatlinburg proposal, but it is also a spot that provides you plenty of breathtaking views of the mountains surrounding Gatlinburg itself.
Now, if you can take a minute and think about the chance of your proposal here. If you have a photographer lined up you have a chance to drop down on one knee while your significant other is looking out over the mountains and surprise them with the proposal when they turn around. Then with the proposal photographer, snapping the pictures, it makes it easier for you to capture not only the surprise on their face, but also the beautiful mountain scene behind them.
Grotto Falls
Face it one of the biggest reasons that most of us travel to Gatlinburg is the mountains and the beauty of the natural scenery. Well, if you are proposing and want to get a great backdrop of the mountains. Well, one of the most common features in the mountains is the amazing waterfalls that everyone seems to have fallen in love with.
At Grotto Falls you have a slight hike into the falls, but it is definitely worth it. The 25 foot tall falls provide a great backdrop for the proposal and just like we mentioned in Space Needle, you can drop down on one knee while your significant other is admiring the falls and propose when they turn around. Then you not only have the shock of looking at the falls, but also the proposal as well. What else needs to be considered is having your proposal photographer in the proper place to guarantee the moment is captured right.
Clingmans Dome
If you have been to Gatlinburg or even did some research then you know Clingmans Dome is the tallest spot in the park and even in Tennessee itself. This alone does not make Clingmans Dome a great proposal spot, but it does lend a lot of great views and vantage points.
A proposal at Clingmans Dome could be easily done. However, if you are looking at proposing at this location, you need to make sure you take into account what part of Clingmans Dome you want to propose at. This could be on the tower itself, which provides plenty of backdrops, but it could be next to the sign pointing out where you are at.
Anakeesta
While still fairly new, but older now Anakeesta is a great location to propose at. The park holds quite a few spots to pick from, but one of the personal favorites is where you have the views of the mountains behind you.
When you are planning on proposing at Anakeesta you may want to contact them first to see if they have any specialized packages. While I have not read nor seen any type of proposal package, it is definitely a possibility for a lot of people as the park is one that a lot of people will find very popular once they start to see the engagement photos starting to creep up on a variety of social media pages.
Ober Gatlinburg
Ober Gatlinburg literally means over Gatlinburg. However, with the backdrop of Gatlinburg from the top it is a great place to propose as well. The time that you have take to prepare this is actually not that much and it is definitely a very romantic spot for you to drop to one knee to propose.
Now, if you are planning on proposing at Ober Gatlinburg you have to make sure you have the hours down right and know where you are planning on proposing. The hours is mainly impacted during the winter months and sometimes summer months. At the same time, the hour can really matter if you want to have a certain condition with the sunlight and how it is going to play for your pictures.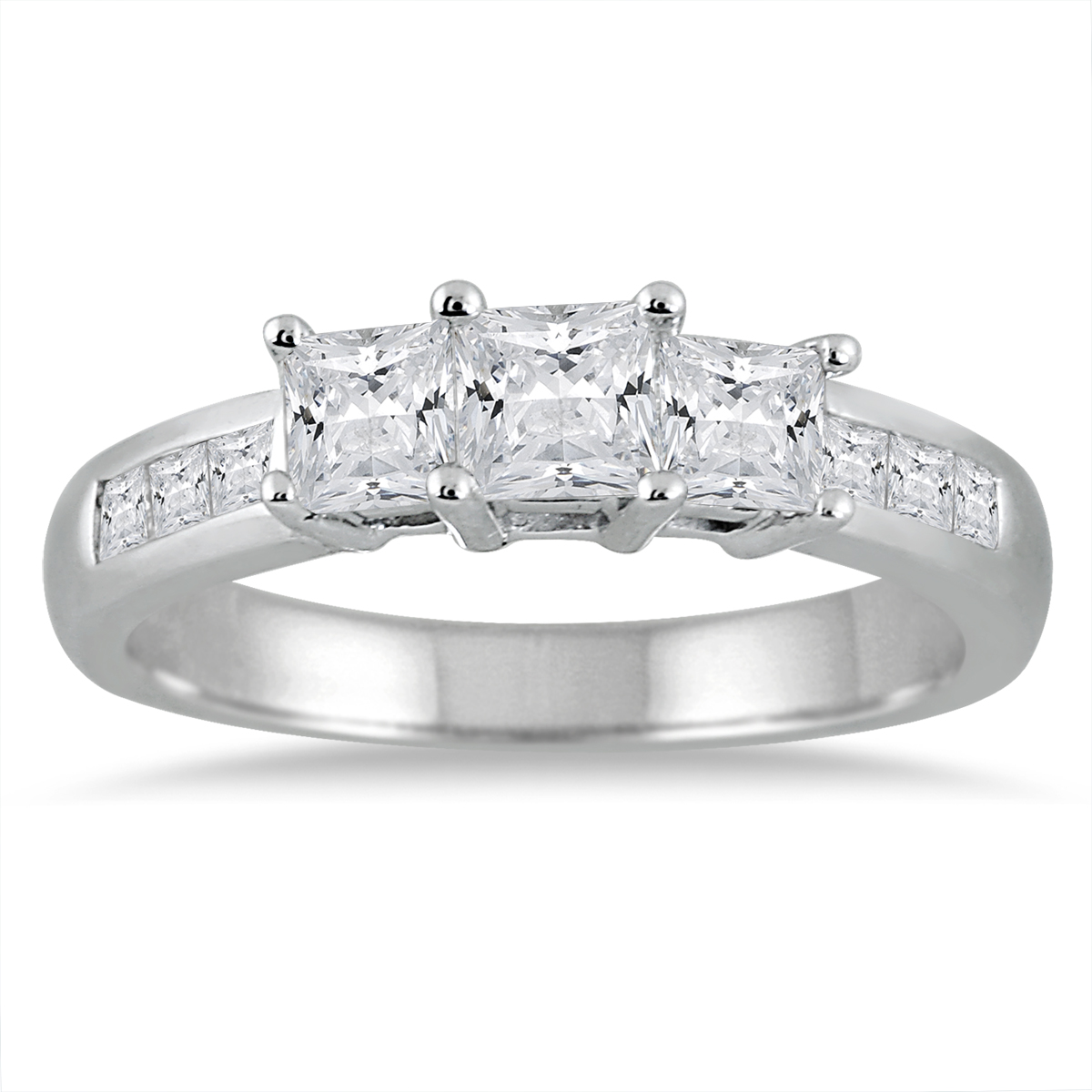 1 1/2 Carat TW Princess Cut Diamond Three Stone Ring in 14K White Gold Buy Now
The Island In Pigeon Forge
The Island is located in Pigeon Forge and it will definitely make it easier for you to find a great place to propose. When you are preparing for a proposal at the Island you may need to contact The Island as they do offer a specific proposal package.
While the package is great, you may want to do something a little bit more spontaneous. However, if you do not want to go to a package and want to be more of yourself, then you may want to check out the fountains. The water fountains are always a great place for you to propose and have an amazing water show in the background. Now, for a special treat you may want to check out the Ferris wheel as well to provide a great location as well.
Gatlinburg Skybridge
I have heard quite a bit of people getting married or trying to get married on the skybridge. Well, that led me to thinking would not a proposal at the location be a great memory as well.
Now, one thing that you need to consider is the spot on the Gatlinburg Skybridge you would propose at. Obviously one of the most romantic spots would be on the glass, but that may not be possible as you need to continue moving if you can to keep the crowds down. However, if you are able to do it quickly it will definitely provide the perfect backdrop for your proposal.
Dollywood
Dollywood is one location that a lot of people have fond memories of. However, the park is also a place that is not overly crowded that you would find at places like Disney. With the smaller crowds it provides more of a family friendly type of atmosphere and definitely makes it easier for you to find a proposal spot.
One of the best parts about Dollywood is you are able to find a great place to propose. You can have a great proposal by picking out a spot that is special to both of you in the park, but also find a spot that is fitting for you with regards to what you enjoy about Dollywood.
Cades Cove Proposal
A Cades Cove proposal will definitely provide some great places to propose. Not to mention the valley area with the mountains overlooking the valley makes Cades Cove one of the best places to have a mountain proposal. Now, what is even better is the fact that you are able to find a wide range of spots to pick from for the proposal.
One of the best spots is actually towards the cantilever barn, With the backdrop of the barn for the proposal spot. At the barn you have the backdrop of the nature scene, but also the country type of scene you may not have available when you are at home. So if you are looking at a Cades Cove proposal you may want to consider the barns as they provide a lot of options.
Finding the best engagement spots in Gatlinburg is a challenge, However, what I found is that in Gatlinburg no matter where you decide to propose you are not going to be disappointed. All you have to do is find the favorite spot for you to use to propose. Once you do, then you know you would have found the best place to propose in Gatlinburg TN and only have to ask the simple question and hope for a yes in reply.