Best Hotels In Gatlinburg For Kids 2019
Gatlinburg is known as a family-friendly destination, but with all the growth and development some people are claiming the city has lost some of its charm, which I can see to a point it being a valid complaint. However, unlike some other tourist spots that only cater to adults and not to families, Gatlinburg has not lost the charm of being a family-friendly place. One thing it has done, though, is provided you with a wide range of hotels to pick from on where you are going to stay and even the ability to find a hotel that will suit your budget. So what is going to be the best hotels in Gatlinburg for kids in 2019? Well, you are about to find out as we worked long and hard on our list to help guarantee that you find the best hotel to stay in while you take your Gatlinburg vacation.
How Did We Narrow The List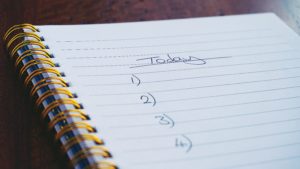 Here is the challenging question because you have close to a hundred hotels in the Gatlinburg area and that is not including what is available in Pigeon Forge. To narrow down our list we decided to look at what each hotel has to offer, but also where they are located as well. This way you can find the hotel that makes it easier for you to move about in town and know the hotels are going to be great for your entire family to enjoy and know the kids will have a great trip as well. All told, we used multiple factors and even had our kids weigh in on which places they liked and which ones they did not care for.
5. Sidney James Mountain Lodge
I have to say the Sidney James can appear dated at times for some people, especially a younger couple. The good news is the location is starting to do some modernization and that will definitely help the location be seen as one of the better ones for you to stay at. As far as why the Sidney James Mountain Lodge made our list it comes down to the fact this hotel does have several pools for your kids to enjoy. Some of these are seasonal pools so you need to keep that in mind, but other pools are located indoors and this makes it very easy for you to enjoy the pool no matter what the season is. The location of the Sidney James helps out as well as we found the place to be a very leisurely walk down the road to the middle of town. What else is great is just going up the hill a little bit will make it easier for you to find the park in the town, just before you reach the Motor Nature Trail, but it is great park that is smaller.

4. Margaritaville Resort
Margaritaville is one of the new kids in the hotels of Gatlinburg. Since the location is new it allows you to have the best of everything and that is definitely a major plus when you are looking for a place that has plenty for you to do and not have to be concerned about the safety of your kids as much or worrying about the comfort of the hotel either. What is great about this location is the fact that it is located in a great part of Gatlinburg. The Margaritaville Resort is located in just a short distance from the Aquarium of the Smokies, but also from Anakeesta, the amazing new attraction in town. Now, what else is great about the location is the fact that it does have an indoor pool that your kids are sure to love and may not want to get out of when it is time to go out into the Great Smoky Mountains.

3. Fairfield Inn & Suites Downtown
Okay, I have to say the Fairfield Inn & Suites made the list because of the quality standards that are found with any Marriott property. However, we also love the fact the hotel is one that has some of the best breakfasts you can find in a hotel. Yes, I know you probably will head out to the breakfast restaurants in town, but I do have to say that I do love the breakfast here. If you are visiting in summer the outdoor pool is very nice and easily a comfortable spot to spend some time relaxing, but it is an outdoor pool so do not expect it to be overly warm at times. Now, the downide is the walk to the attractions in Gatlinburg can be fairly lengthy at times for people as the hotel states it is a 17 minute walk to the Aquarium.

2. Courtyard By Marriott
Yes, you are reading that right another Marriott property that is in our list here. However, that is because we love the quality standard of the Marriott properties, but also love the fact these hotels are going to be among the best that you can find for amenities. Sometimes the amenities are  a simple breakfast, but other times it will be like the great indoor pool that you can find here. Now, unlike the other Marriott property we have listed in the ebst hotels inGatlinburg for kids you will find the Courtyard is a little bit closer to the main attractions in town as the walk to the Aquarium of the Smokies is only 12 minutes, which is about 5 minutes closer on the walk compared to the Fairfield Inn, but it also has a great indoor pool.

1. Park Vista  
The Park Vista has reached the top of our list yet again. This is a place that is amazing in almost every sense of the word. It has a great restaurant which can be a good thing if you are tired and do not want to go back into town after a day out in the mountains with your kids. However, it also has some great rooms and in some places, it seems to have themed types of rooms that you normally would find in places that are meant specifically for kids. The downside is these rooms are limited so you would have to book early if you wanted to have one of these rooms. Now, as for walking to town it is possible from here, but it is going to be up a steep hill and I would advise taking the trolley that stops at the door. What the kids are sure to love here is the fact this is a great place for a water park. The park is not the largest by any means, but it is still a lot of fun and a great time for everyone in the family and the kids will love all the different slides and such for them to enjoy.

Which Hotel To Pick In Gatlinburg
Finding the best hotels in Gatlinburg for kids is rather easy to do. You just have to make sure you know what you are looking for and then use a list like the one we have compiled on Travel To Gatlinburg here to help you narrow down your search. We used multiple factors to find the hotels on our list and we know the ones we have provided will make it easier for you to enjoy Gatlinburg with kids and have an amazing family vacation.