Discover Aunt Mahalia's Candies
No trip to Gatlinburg is complete without getting some candy. Yes, I know the diabetics in our group are probably groaning right now, but you have to admit when you have a chance to see some handcrafted fudge or taffy, you just want to have some. However, with all the candy shops in Gatlinburg you will notice that it is very difficult to pick out which one you should stop at. This is why we have decided it was time to highlight the candy shops in Gatlinburg and one of those shops and one that has been around since your parents, grandparents, or other relatives have been going to is Aunt Mahalias Candies. So here are our thoughts on this stunning candy shop in Gatlinburg.
Video Postcard Aunt Mahalia's Candies
Where Is Aunt Mahalia's Candy Shop In Gatlinburg
The address for Aunt Mahalia's is actually inside of the Mountain Mall, but it is on the parkway. The address is:
611 Parkway #F13
Gatlinburg, TN 37738
Features Of Aunt Mahalia's Candies
As you can imagine the candy store is definitely a place that has a lot to see and eat! However, what you are mainly going to find as a feature here is the selection of candies and other goodies.
Some of the items that are available include honey and syrups. However, if you are looking for jams they are available as well. Now, what else you need to realize is not all of the candies that are available are around year round as the candy store does have seasonal favorites as well.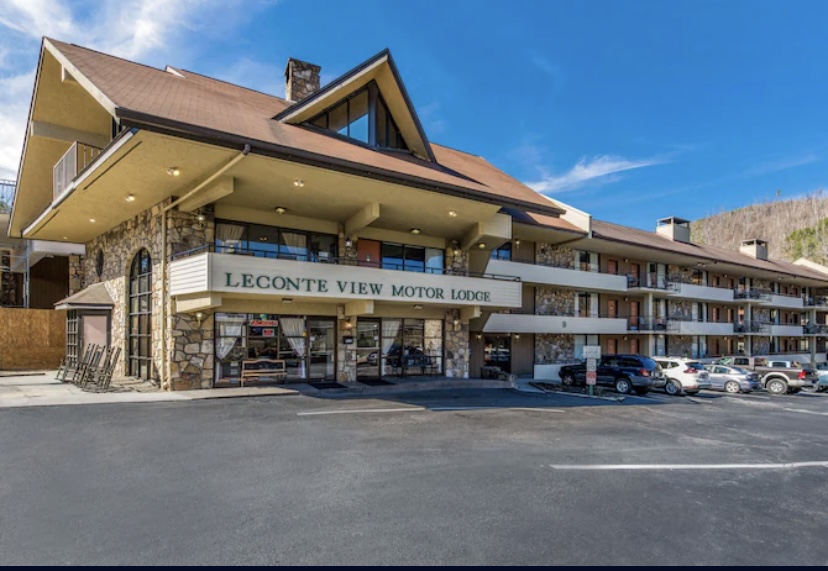 Price can vary depending on the season. Please click the link below to find out more. This is also an affiliate link and booking a room may lead to us getting a small commission.
Le Conte Lodge is rated at a 7/10 on Expedia. A short 3 minute walk to Gatlinburg SkyLift Park and only 9 minutes to Great Smoky Mountains National Park entrance. LeConte Motor Lodge has a pool, free WiFi, and free guest parking. LeConte Motor Lodge is a pet friendly location.
What Type Of Candies Are Available
As you can imagine any candy store in Gatlinburg will have a wide variety of candy on the shelves. I know one of the favorites that people tend to enjoy is the fudge. I do not know why, but the fudge here is amazing and definitely better than any that I have ever had outside of vacation in Northern Michigan. If you want to order some of your Gatlinburg sweet treats you can place an order at Aunt Mahalias Candies website.
Homemade Candies – These are candies that are made by hand are amazing. You may notice that these are some that you may consider buying at the store as well, but the quality is not there.
Caramel apples
Cinnamon candies apples
Deluxe homemade assortment
Divinity
Fruit jellies
Heavenly Fudge
Homemade Peanut or Pecan Brittle
Maple Pralines
Old Fashioned Candy Stick
Pecan logs
Pecan nests
Pecan puffs
Smoky Mountain Taffy Logs
Sugar Free – The sugar free options are a lot more limited, but are the candies that the diabetics are going to love since these are sugar free.
Sugar Free Deluxe Chocolate Assortment
Sugar Free Taffy
Sugar Free Chocolate Nut Assortment
Sugar Free Chocolate Cherries
Sugar Free Fine Candies By The Pound
Please note this is an affiliate link and by booking a room with this link we may get a small commission.
The Howard Johnson by Wyndham Downtown Gatlinburg is rated 8.2/10 on Expedia. The hotel is a short 3 minute walk to Ripley's Aquarium of the Smokies, but only 11 minute walk to Gatlinburg Skylift Park. The hotel offers a seasonal pool, free WiFi, air conditioning and with the crowded parking lots the hotel has free parking for guest.
Honey & Syrups & James – As you can tell this is mainly going to be honey and various jams or syrups.
Syrups
Apple Butter
Smoky Mountain or Sourwood Honey
Novelty Candies – These are candies that you can find at the store, but are often considered a smaller batch or specialty type of candy.
Chocolate Covered pretzels
Tart Taffy
Cherry or Fruit Sours
Fruit Slices
Peppermint Soft Candy Sticks
Jelly Beans
Rock Candy
Milk Chocolate Stars
Gummy Bears
Candy Corn
Peppermint Twists
Hard Balls
Slime Lickers
Deluxe Fine Chocolates – These are the chocolates that you are going to want to buy as these are the specialized candies that are unique, but still amazing.
Assorted Creams
Assorted Truffles
Bark
Bears
Butter Toffee – Milk Chocolate
Caramels
Crabs
Creams
Milk Chocolate Cherries, Orange Peels or Toasted Coconut.
Milk Clusters
Please note the prices and availability varies and by clicking on the link above and booking with it I may get a small commission.
The Belle Aire Motel is rated 3 out of 5 on TripAdvisor. The hotel offers free WiFi, breakfast, but also has parking as well. The rooms do have air conditioning available and the front desk is staffed all the time. The Belle Aire Motel is an 8 minute walk from Gatlinburg SkyLift Park, but also is a 16 minute walk from Ripley's Aquarium of the Smokies.
Pros And Cons
Has a wide selection of candies.

Different locations makes it easier to find a candy.

The price is fairly reasonable for handmade candies.

The quality of the candies is second to none.

Even has some of the candies that are sugar free.
The shop can get crowded really quickly and very busy.

Their is not a parking lot that does not cost a fortune to park in close by.
What Others Are Saying
I know that I am providing you with quite a bit of information. However, I also know that having more opions are valuable in making a choice. Since I know that here are some snippets that I have found to help me out.
Georgia_Peach30650 had this to say in a 2022 visit to Aunt Mahalia's Candies. "Cute little candy store, though crowded." So you can see that they thought the shop was a very cute shop, but as I have mentioned before it does get to be very busy.
Now, another review that I found from Allyson M. Had another bit of praise, but it was from 2020. "Wide variety of candy and other sweets". So I have to admit this is definitely something that I like as well because it is showcasing the amount and selection of candy.
Please note that booking a room with our link here may lead to us getting a small commission.
The Bear Creek Inn is rated 8.2/10 and offers free WiFi, parking, and air conditioning. The hotel is a short 10 minute walk to the Aquarium of the Smokies, but only 18 minutes to Gatlinburg SkyLift Park. The hotel does have a beautiful creek running by and provides balconies over the creek.
What Did We Like About Aunt Mahalias Candies
The treats that you can buy from here is stunning. The place has been a staple in the area since 1939 and it shows. Not because the place has candy that has been around since that time period, but because the food that you get from here is amazing. You will notice the candy is going to be well above the normal treats that you would get and often when I was getting some candy from here you can see that it was made with care and the quality that you get is good.
Something else that we really liked is the selection of treats you have from the store. You may think since they are making the candy in the store for the most part. This makes it easier for us to find the candy that we want to eat and know that if they do not have it that it in stock it will most likely be back soon. What else is nice is some of the candies are seasonal and that means you only get them if you are in town during that time period, which is a nice feature as well.
Price does vary, please click the link to find out more about prices.
The Greystone Lodge on the River is one of the hotels located right on the river. You can get a riverside room and listen each night to the river gently meandering.
What We Did Not Like About The Shop
Now the one aspect that we did not like, but we can understand because even the candy shops that are outside of Gatlinburg are pricey, is the price. However, as the old saying goes you get what you pay for and this is just one of those times because the quality of the candy that you get from Aunt Mahalia's is second to none and definitely is candy that you will want to take home with you.
What Gatlinburg Attractions Are Near Aunt Mahalias Candies
With all the attractions in Gatlinburg its very important to know what is near the place you are checking out. With that being the case here is a couple of attractions that are close to Aunt Mahalias candies.
Mountain Mall is the obvious main attraction that is located close to the candy store. That mainly stems from the fact that the candy shop is located inside of the mall. Still, it is a great attraction and has plenty of different shopping options.
Now, outside of the shopping a big attraction you can find is Rail Runner at Anakeesta. Now, this does mean a trip to Anakeesta, but I doubt anyone will really complain about heading to Anakeesta.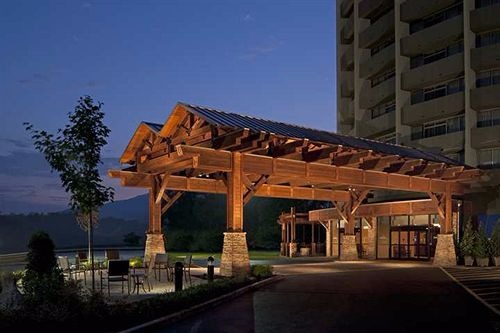 Price varies so please click the link for the most recent price.
The Park Vista is an iconic hotel in Gatlinburg. The hotel is meant for families and has a great pool for the entire family to enjoy, but also is a pet friendly hotel as well. The views from The Park Vista are second to none and the room selection helps guarantee you find the right room each time you stay.
Our Final Thoughts On Aunt Mahalia's
Candy is one of those items that I always seem to bring home when I am in Gatlinburg. It does not matter what I have at the house, I always seem to buy a lot more candy. However, the quality is good and if you get it from the right place the taste is out of this world and it may make it home from the town. The problem is when you have a place like Aunt Mahalias Candies in Gatlinburg it is nearly impossible to stop yourself from wanting to buy everything in the store. Overall, this is one candy store that we do recommend going to, but make sure you come full or you could end up with your sweet tooth overpowering your mind when you visit Aunt Mahalia's Candy Shop.
If you book a room with the link below we may get a small commission.
Rated at 7.8/10 the River Terrace Resort & Convention Center has a pool, free WiFi, parking, and air condition. The resort also offers a breakfast, but is pet friendly as well within certain limits. The River Terrace is located 3 minute walk from the aquarium and only a 6 minute walk from the Gatlinburg SkyLift Park. If you want to walk to the Great Smoky Mountains Park it is only a 17 minute walk.