Discover The Amazing Mirror Maze Gatlinburg Attraction Review
Gatlinburg is a beautiful city full of attractions and fun things to do. One of those places you may be tempted into visiting is the Amazing Mirror Maze Gatlinburg. While the Amazing Mirror Maze does have some great qualities, you may find it does not have all the qualities you expect in a Gatlinburg Attraction. With that being said, it is time for us to explore what the Amazing Mirror Maze in Gatlinburg has to offer for your family on your Gatlinburg adventure. If you want to explore more wonderful Gatlinburg attractions make sure you check them out on our Gatlinburg Attractions Page.
Why The Amazing Mirror Maze Gatlinburg
In Gatlinburg it is very difficult to find some attractions that are meant for the indoors. In the Amazing Mirror Maze, though, you do have an attraction that is mainly based indoors and will provide you with something to do when it does rain. A thing you may be asking yourself already is what does the maze have that is going to make me want to go into the location.
The Amazing Mirror Maze is easy to confuse with another mirror maze in town and that is the Ripley's Marvelous Mirror Maze. The maze does not take that long to go through unless you want to take your time which does make it easier for you to have a good time in the mirror maze. In fact, what is better than spending a day or several hours with your family trying to find your way through a maze that has mirrors to give you an illusion.
Something else to consider is the Amazing Mirror Maze is also combined with another attraction. The other attraction that is available to check out at the same time and is right next door is Circus Mini Golf. The Circus Mini Golf is one of those FX black light mini golf courses. It is a 1/2 circus fun house and 1/2 mini golf and is a course that will take you thru an entire 18 hole course.
Price does vary, please click the link to find out more about prices.
The Greystone Lodge on the River is one of the hotels located right on the river. You can get a riverside room and listen each night to the river gently meandering.
In addition to the maze and the mini golf you have a Shoot Em' Up Cinema. This cinema is one of the first of the kind that we have heard of before and it is a 7D movie ride that you are going to love. You are riding a horse and have to take shots at the screen with your gun. The best part is the scores are kept with the game so you can turn it into a competition with family and friends.
What I Liked About The Attraction
The main thing that I really liked about this attraction is the fact it is great for families. Compared to the Haunted Adventure that can be very scary for the younger kids, this is a place that is going to mesmerize the kids. This, in turn, will make it quite a bit easier for you to have a great place to take your kids and know they will enjoy the time, but not have to worry about them being scared.
When you look at this Gatlinburg attraction you will notice it is generally a great place for you to go if you are looking for something to do in the rain. I know that is when most people will end up going here because you cannot really go out on the town, but it is also a quick duck in place that is fairly affordable to get out of the rain and off of the street.
As a stand alone location it has three great attractions in one. These attractions can be purchased individually, but it can also be purchased as a combination pack. This makes it easier for you to explore all of the attractions while traveling on a budget.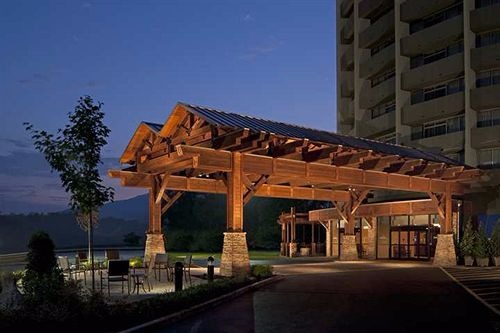 Price varies so please click the link for the most recent price.
The Park Vista is an iconic hotel in Gatlinburg. The hotel is meant for families and has a great pool for the entire family to enjoy, but also is a pet friendly hotel as well. The views from The Park Vista are second to none and the room selection helps guarantee you find the right room each time you stay.
What I Did Not Care For 
Length is a major issue that I have with this attraction. Normally I would welcome an attraction that is going to be quick and easy to go through, but here you will find you need to have something that is a little bit longer. That is because the maze will take you about five to ten minutes to go through the entire thing. So you could feel like you did not get your money's worth. It should be noted that some people have reported being able to go back through the maze time and time again.
Face it this is a maze that is full of mirrors. This generally means people are going to reach out and touch the mirrors because they can get lost. When they do this, no matter what, they tend to leave fingerprints behind. The fingerprints can easily ruin the experience you have when you are in the maze because the fingerprints can distort the mirror images even more than what you imagined.
Location Of Amazing Mirror Maze
This location is found on the Parkway, which will make it quite a bit nicer for you to find and also makes it easier for you to know you can have easy access to anything that is around you. The address for the location is as follows.
919 Parkway
Gatlinburg, TN 37738
Cost Of Amazing Mirror Maze
At the time of this update the location was very reasonably priced for the entire family. If you just want to do the Circus Golf the Amazing Mirror Maze website has a specials. The updated price is available on the website, but here is the list of the prices that are marked currently.
Circus Golf – 7.95 for all ages.
Mirror Maze – 8.75 for adults, 6.75 for kids 2-9.
Combo Deal for Mirror Maze and Mini Golf – 12 dollars.
3 Pack Combo – Check the website for the latest prices.
What traffic light are you near?
The Amazing Mirror Maze is just past traffic light 8.
What are your hours?
9:00 AM – 10:30 PM Regular Hours
9:00 AM – Midnight Summer Hours
Are children free at Amazing Mirror Maze?
Any child under the age of 2 is free as long as they have an adult with them.
Where is the parking lot?
A pay lot is right next to the building making it easier for you to park.
My Final Thoughts On Amazing Mirror Maze
The Amazing Mirror Maze is definitely one that provides plenty of things for you to do while you are in Gatlinburg. Now, would I want to go here on a day when it is nice out, no, but it is definitely a great rainy day attraction. The downside is now that you know my secret you are going to find that it can become very popular when it is raining. This could lead to more crowds in the Amazing Mirror Maze, but at the same time is still a great adventure for the entire family. With that being the case, I have to say the Amazing Mirror Maze is a place that I recommend if it is raining, but if it is sunny I suggest getting out and enjoying the beautiful mountains.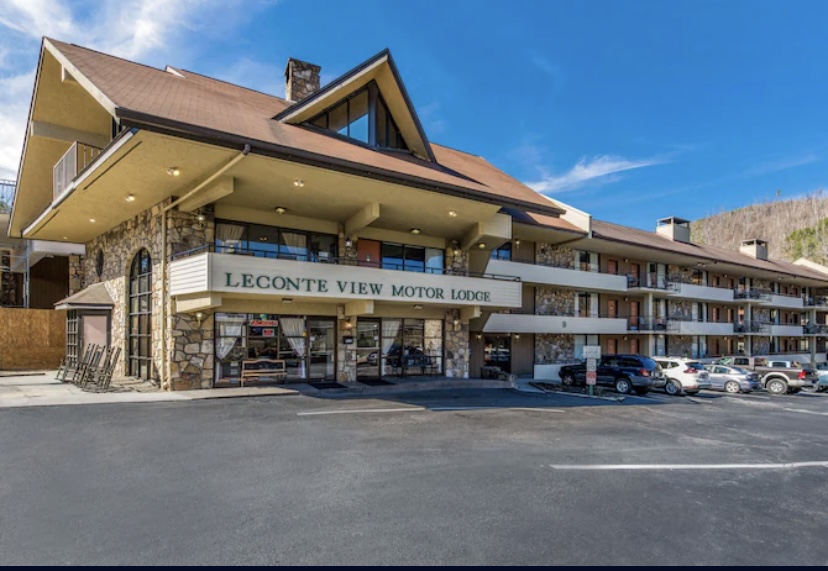 Price can vary depending on the season. Please click the link below to find out more.
Le Conte Lodge is a location that is very friendly to stay at in your Gatlinburg vacation. The hotel is pet friendly and does have a wonderful pool. The lodge is located in town and close walking distance to most of the attractions.