We all know that Gatlinburg is a great vacation destination for the mountains, the town, and the unique adventure you get to have on a regular basis while in town. However, one thing that I am always asked for or want to do for family and friends is bring back a little gift from where I have ventured to. While I do not always get a gift for them, I try. Even if I do not get them a gift I want to bring home something that I can remember the trip with as well and unlike a lot of the other commercial items I can pick up anywhere.
With that being said, it also makes it a little bit more of a challenge to find what I am looking for. That is why I tend to look for the unique gifts to buy when I am in Gatlinburg. Well, that also means that I have to find the best shops that are selling unique gifts, which is not that much of a challenge to a point. The downside is so many shops in Gatlinburg sell the same items you can find anywhere that it is nearly impossible to find the best shops that sell unique gifts in Gatlinburg, which is why I have the 5 best unique shops in Gatlinburg.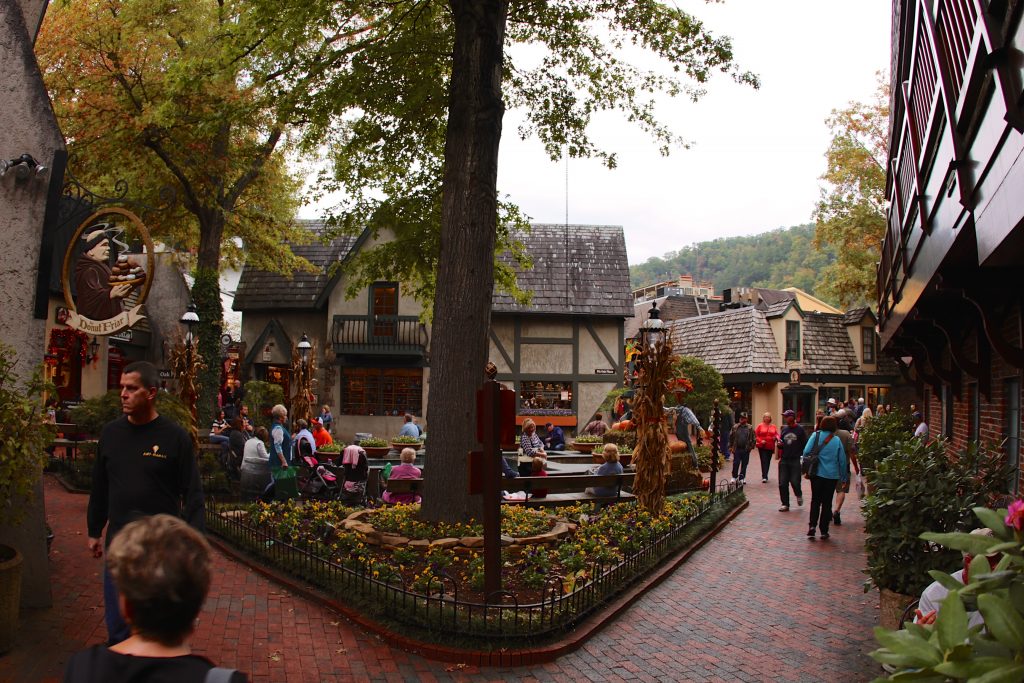 How Did I Narrow Down My List Of Gatlinburg Shops
I have to say that the challenge was trying to narrow down my list to what I feel are the 5 best stores in Gatlinburg for a unique gift or souvenir of my trip. So I sat down and looked at all the different shops that I had been to and started to figure out more about the shops that were in the city that I liked. Each of these had their own pluses and minuses which is something that I found to be somewhat harder to narrow down my list. Well, then I reflected more on what special features I enjoyed about each shop in town and that is how I narrowed down my list, but almost any shop that you stop at sells something unique for you to find and buy.
Novus Candela Bath & Crafts
I have to admit that the Novus Candela Bath and Crafts is one shop to check out when you are in the Arts and Crafts Community of Gatlinburg. When you go here, you may notice the shop is not overly large, but it is a shop that is going to have unique items that you cannot really find anywhere else in town. What else is great about the location is the fact that you are able to find the best gifts that are usable. Granted, this does make it harder to find something as a keepsake, but I will tell you that you can find some items that are handcrafted and look simply amazing.
What is really neat about the pieces that are along the keepsake type of items is the fact that they are unique. Yes, you may see some that are in different sizes that look alike, but remember the size difference really sets the pieces apart from each other. That makes the gifts that you are able to buy here definitely set apart from the other pieces that you can find.
Ole Smoky Candy Kitchen At The Village
All you have to do is drive down the Parkway in Gatlinburg and you will see this iconic store at the entrance to the Village shopping area. This location is one that a lot of people will recognize from the way that it looks and how it has the classic look and old world type of charm that so many people have come to appreciate it. I know this may sound really odd to a lot of people, but the place is one that definitely has the chance to stand out from the rest of the places that people can check out.
Yes, the place is a candy shop and I know that it is definitely not something that is going to last, heck in my case it typically does not even last to the day that I leave Gatlinburg, but it will be a place that you can really enjoy getting gifts from. In fact, one item that I have found that works great as a gift for a lot of people, minus your friends or family with health conditions is the salt water taffy. Yes, you read that right this old candy is a great gift and if you are going to be driving through hot weather will not melt on the ride home.
Sparky's Glassblowing
Glassblowing is an art form that is starting to die off and it is a very sad time that this fine art form is not doing better than what it is. However, if you are looking for a very unique item that is hand crafted, then you need to stop here. Sparky's Glassblowing is a great shop in the arts and crafts community as well. The shop does have a busy time and during the busy time it does take away from the number of glass blown items that are available it does have enough that you can find a unique item.
When you are in the shop, if the owner is working and notices you have kids he will take time to explain things to your kids. This is a great interaction and one that your kids are not going to forget anytime soon. Not to mention the items you are buying may look similar to other items, but they are one of a kind of items as they are handmade.
Wood Signs Of Gatlinburg
Normally you would never think about getting a wood sign, but you if you want to have a unique gift item that you can give away to anyone, then you need to look at the Wood Signs of Gatliburg. The items you can buy here are very unique and handcrafted to your custom order. Now, what you need to realize is you could have some issues in getting the pieces in time for you to leave as custom woodwork does take time.
Now, I would recommend if you are going to get a wood sign to go on your first night and order the sign. That way you are almost guaranteed that it would be done by the time you are leaving. As a side note, though, if you do order a sign from here, you will not be disappointed as the pieces are of very good quality and like I mentioned before, are one of those items that if you get it for yourself or someone else is going to last for years to come.
Celtic Heritage
Millions of Americans claim to have some type of Irish lineage in their blood at some point. However, what is amazing is how many people who claim to have the heritage in their bloodline do not have anything that is Celtic inside of their homes. Well, if you are looking for a gift that is not so much related to Gatlinburg, but is unique since not every place has an Irish store you have to check out Celtic Heritage.
I will warn you if you are like me this is one store that can get very expensive really quickly. So while it would be great to find a lot of the items and take them all home, the price is not the most affordable if you are looking for bigger ticket items. However, if you are on vacation then you need to realize that you can splurge as long as you keep your budget in mind when you are looking at the items that are being sold.
Which Gatlinburg Shop Is The Best
Gatlinburg is definitely a town that has a lot to offer from the beautiful mountains to the amazing town. However, one thing that Gatlinburg does have as well is a lot of small businesses that are all looking for your vacation money. With that being said, if you are like me, you want to either bring home a gift to friends and family or a memento from your trip. With that being the case, I have to say I really like how Gatlinburg has so many unique shops for you to shop at and hopefully you enjoy the shops that I have pointed out, but no matter what all the shops in Gatlinburg has something for you to buy.