Read About Jack Huff's In Gatlinburg
Jack Huffs is a highly rated hotel in Gatlinburg according to TripAdvisor. However, you will quickly notice this is a hotel that does not seem to have the chain name attached to them and this is something that I am really going to enjoy and not really harp upon. What is nice is the fact this is a hotel that is in the middle of Gatlinburg as well and fairly easy for you to locate. The downside is this is a location that as far as I could find is not listed with hotels.com or expedia.com. I could not even find the listing on booking.com, so it could be hard to find the best place to book the hotel. That is why I am listing a direct link to Jack Huff's website here. Something else that is going to be a little bit more difficult for me is getting any pictures to use as well, so I will put a picture from Flickr of the beauty Great Smoky Mountains, which I am sure that is one of the main reasons why people tend to travel to Gatlinburg in the first place.
Location Of Jack Huff's
204 Cherokee Orchard Rd.
Gatlinburg, TN 37738
Jack Huff's is a hotel that is not on the strip as the main road going through Gatlinburg is often known as. Howevr, where it is located is actually off of Cherokee Orchard Road. This is a road that is just past River Road on the left hand side. If you are coming into Gatlinburg from the Pigeon Forge or Cosby region, you are going to go past the aquarium and then you will come up to the next light past River Road. You will have to turn left on the next road, which is Cherokee Orchard. Jack Huff's will be up the road just a little bit on the right hand side.
Exterior Features Of Jack Huff's
The outside of Jack Huff's is going to be one that will allow you to know the hotel has some age to it. In fact, I read that this is a hotel that was first built in 1959. However, what is nice is the fact this is a hotel that was built by the same family that started the Mount LeConte lodge. So obviously the quality is present, but the hotel does have the older look compared to some of the more modern location that you can stay at, but then again those are chain locations that need to maintain their standard to keep the branded name.
Outdoor swimming pool with a slide is one of the main features you are going to see on the outside of this hotel. The pool is heated, but even then it is going to be seasonal because the heater can only do so much if the temperature outside is below freezing.
Balconies are always a great feature to have on a room when you plan on staying in a hotel in Gatlinburg. You should make sure you know about these features because they are easily some of the most enjoyable features for you to use.
Book Your Stay At Jack Huffs Today
Amenities That Are Offered At Jack Huff's
When you are looking at the amenities that are offered by Jack Huff's you will notice they are typical of the region and are not really anything that are impressive. I know that this is not something that I would take as standing out for me, but these amenities are going to be something that you need to look for. With that being the case, here are the amenities that you will enjoy with Jack Huff's as a whole.
Indoor hot tubs are a great feature and a wonderful way for you to unwind your muscles after you have completed your hikes in the mountains for the day.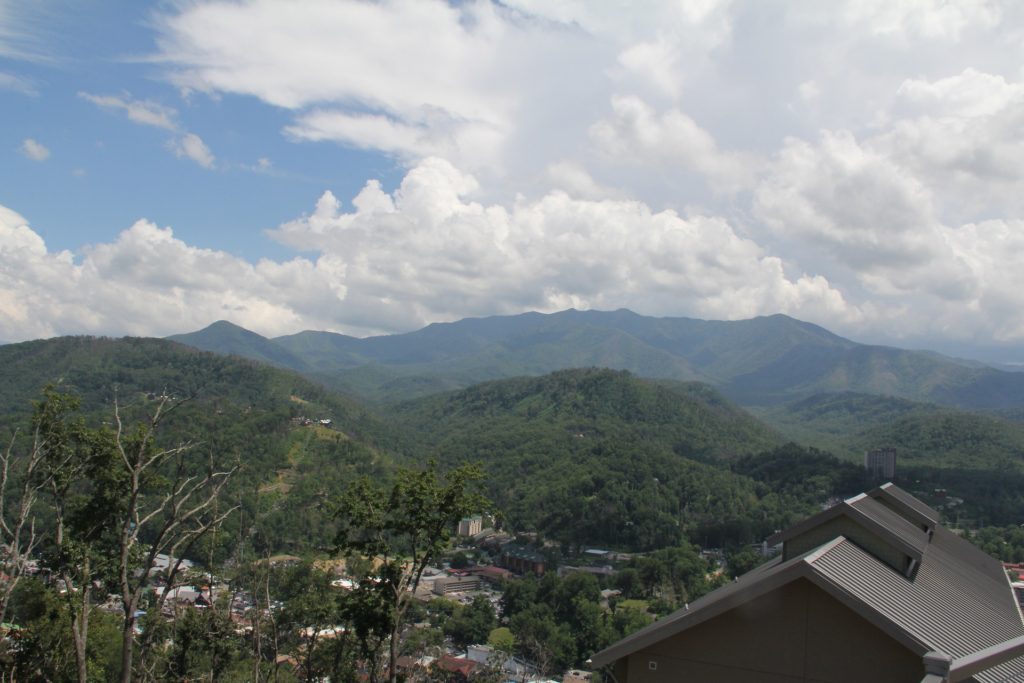 Room Features
High speed wireless internet
Microwaves and refrigerators are available in all the rooms.
Some of the rooms feature Jacuzzi style tubs that are easy for you to relax without having the headache of sharing the hot tub with other people.
What Others Are Saying
Mary C has this to say, "the room was clean and comfortable."
MtnLovr2000 says this, "close the the parkway".
Jalynn74 would report this, "staff was friendly."
So you can see these are just a few of the comments that have been left are positive and it is going to help you in having a great time when you travel to Gatlinburg. I know that for me alone, this is not a deal breaker, but you need to realize having nice comments about the location you are thinking about traveling to is always helpful.
Our Final Thoughts On Jack Huffs
Jack Huffs is a great hotel that is located in Gatlinburg. However, it is a location that does not have a lot of the major amenities that you commonly find in a lot of the other hotels. Granted, a lot of that stems from the age of the hotel, but it also makes it easier for you to enjoy the hotel for a lot of the basics that we all need when finding a hotel. Overall, Jack Huffs is a comfortable location that provides plenty of chances to relax, but also a great chance to enjoy the Great Smoky Mountains.
If Jack Huff's does not seem like the perfect fit for you, then you may want to check out our Gatlinburg hotels list.