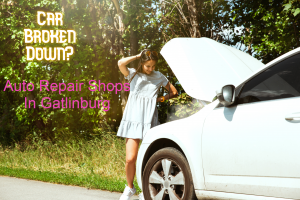 On vacation one thing that none of us want to have happen is a breakdown with our vehicle, but it can and does happen. So that led us to asking about the car repair shops in Gatlinburg. I mean seriously nothing is worse than your car breaking down, but then not knowing about the repair shops where you are on vacation at. Now, with that in mind and knowing how hard the mountains can be on the brakes along with the motor itself we decided it was time to look at the repair shops in Gatlinburg, but since the city itself is limited in the number of automotive repair shops we also considered the shops in Pigeon Forge as well.
Book Your Gatlinburg Vacation Today
Can The Car Repair Shops In Gatlinburg Handle All Repairs
Okay, I know that as much as I would like to say the car repair shops in Gatlinburg can handle any of your problems, that simply is not true. Think more along your local home area, you have some shops that are smaller that handle minor repairs and oil changes, to the major repair shops that handle building a car from the ground up.
I know in Gatlinburg the same holds true as everywhere else. So you need to make sure you know about the repairs the shops are able to handle. Once you know this information it makes it easier for you to know if you are taking your vehicle to the right shop to get work done or not.
What We Include In Our List For Repair Shops In Gatlinburg
The list we have here includes some of the repair shops we found in Gatlinburg. I know the list is not completely comprehensive. However, it does provide you with a list that makes it easier for you to find the right shop to handle the job. I am also putting in the address and phone number of the repair shops in Gatlinburg as well, which should make it easier to see if the shop is in Gatlinburg, Pigeon Forge, or even Sevierville.
No matter what, the key factor is making sure you get your vehicle back on the road quickly. Then you can get back to enjoying your vacation instead of having to be worried about your car breaking down while enjoying the mountains or even on your return drive. Now, it is time to launch into the repair shops in the Gatlinburg area and they are not in any particular order outside of the shops located in Gatlinburg proper being listed first.
Eastbend Automotive
1885 East Parkway
Gatlinburg, TN 37738
1-865-325-8266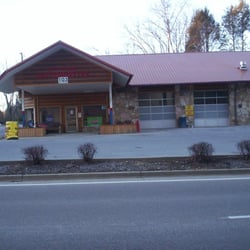 Eastbend Automotive is located in Gatlinburg and is one of the higher rated shops in the Sevier County region actually. The shop is able to handle most of the repairs on your vehicle. However, a lot of the reviews have been talking about wheels and brake issues. This was not all the issues, though, as some of the reviews did mention cooling and ignition issues with their vehicle. All of these were properly addressed and fixed quickly by the mechanics.
In regards to the pricing a lot of people have talked about the price being very fair and reasonable. This makes it easier for you to get your vehicle repaired and back on the road during your vacation. When it comes to the speed to getting your vehicle repaired, it has been widely reported that Jeremy is able to get your vehicle back on the road quickly as long as the parts are in stock and available.
Ogles Neighborhood Services & Towing
4533 East Parkway
Gatlinburg, TN 37738
1-865-430-3714
Ogles Neighborhood Services & Towing
Ogles, yes a name that is very familiar to the locals in Gatlinburg, but also to anyone who has vacationed in Gatlinburg for several years, has a repair shop. The Ogles Neighborhood Services & Towing is a company that not only is able to tow your vehicle if you need to have it towed to the shop, but also makes the repairs as well. So what really sets Ogles off from all the other shops in Gatlinburg is the ability they have in handling a lot of the repairs you need to have completed on your vehicle.
With Ogles, one of their specialties is tire repair, but also alignment. Now, it is easy to think that is the only type of repair they specialize in Gatlinburg, but this is not the case. In fact, the repair shop is able to handle all of your vehicle issues except for a major overhaul on your motor, which would not work out too well on vacation. Now, one feature that Ogles repair shop does offer is the fact that they are able to do some welding as well. The welding is a feature that is normally not seen at your local repair shops, but it is one thing that can be completed at Ogles and done right.
T & J's Auto Repair
616 Eastgate Road
Sevierville, TN 37862
1-865-774-0668
Now, we are out of the shops located in Gatlinburg and one of the best shops to take your vehicle to for repairs is T & J's Auto Repair. Now, the downside is the T & J's is only open during the week and closed on the weekend, which could make it difficult for some people to get their vehicles repaired properly. On the plus side, though, the repair shop does make it easier for you to get the vehicle fixed and with the tow service as well get the vehicle moved to the shop if you need to have it worked on right away.
With the services offered at the repair shop here it is limited to some points, but for the most part the shop is capable of handling any of the issues you would experience while on vacation. This includes work on the belts and hoses in your motor, but also on the suspension as well. Those services while they may seem like they are minor can make the difference between having a great vacation in Gatlinburg versus having to deal with a horrible ride or an overheated car due to the fan not working.
Automotive Antidote
647 Wears Valley
Pigeon Forge, TN 37863
1-865-235-4579
Automotive Antidote is a company that has a different style of doing the repair work on your vehicle. I am sure on the way down the Interstate you probably seen the mobile semi repair services fixing the semis on the roadside. Well, the philosophy is the same as what you see with the roadside repairs in the fact that Automotive Antidote is a mobile repair service. Yes, the company is based in Pigeon Forge, which is close to Gatlinburg, but it is a shop on wheels and will come to you.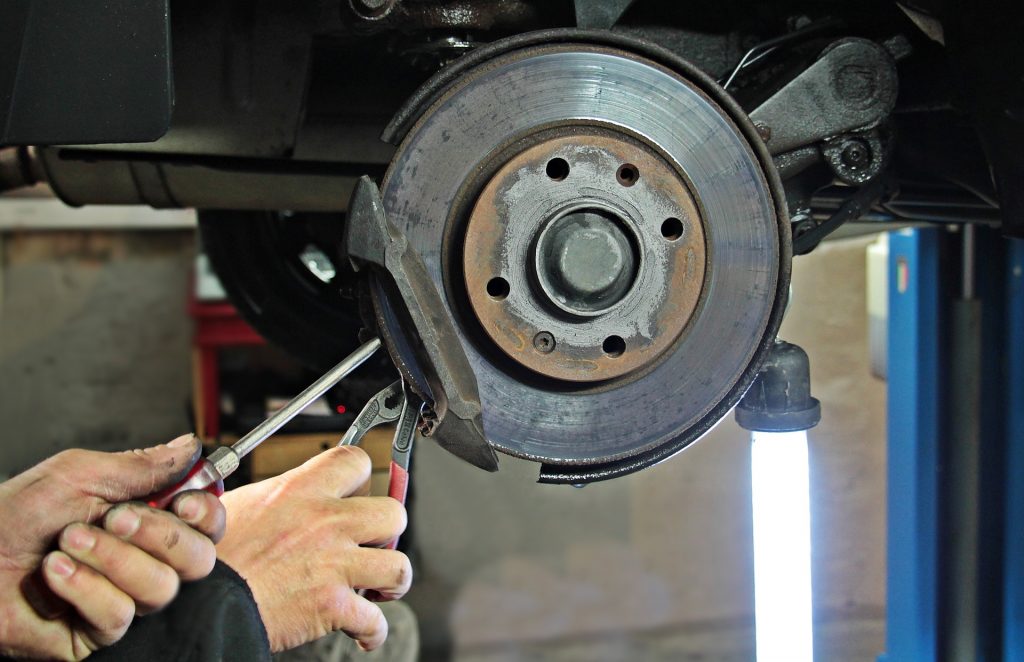 Yes, you read that right the repair shop comes to you. In fact, a lot of the reviews mentioned that Alex, the owner, of the company was able to complete major repairs in the parking lot of the hotel. This means you are going to get back to your vacation sooner than what you imagined, but also not have to sit in a repair shop waiting room while your family or friends is in Gatlinburg. Instead, you can walk around the town or find a trolley to get into town and enjoy your vacation while your vehicle is getting repaired. The repairs tackled by Automotive Antidote is some of the repairs that would make some mechanics quake with fear, but are done while you are enjoying your vacation and without the price being outrageously high.
Rick's Service Center
400 Parkway
Sevierville, TN 37862
1-865-453-2915
When you first notice Rick's Service Center one of the key things you may notice is the fact that the company may remind you more along the lines of your dealership service center. Yes, I know that is a little bit out of place, but it is definitely a place that can handle all of your automotive repairs. The good news is the shop employs ASE certified mechanics and is recognized as being TECHNet professional service. This makes it easier for you to go to the shop with confidence and know your vehicle issues can be addressed properly and quickly.
The downside you may notice is Rick's Service Center is very popular and while they do handle your vehicle service needs it could have a time delay. Now, the delay is no worse than what you would get from another shop, but it is difficult to swallow if you are on vacation and want to get back to enjoying your trip. However, with the types of repairs completed here and all the certifications that are available at the shop it definitely makes it into one of the better options for your vehicle repairs while traveling in Gatlinburg.
Pick The Best Car Repair Shop In Gatlinburg
Gatlinburg is definitely a beautiful vacation destination stop. However, when you are driving through the Smoky Mountains, Sevierville, Pigeon Forge, Cosby, or even Gatlinburg your vehicle could have issues and need repairs. Now, I know that a breakdown of your vehicle while you are on vacation is crushing news, it does not need to be the end of your trip. Since that is the case, it is important to know about some of the best car repair shops in Gatlinburg and the surrounding area to know who to contact to get your vehicle fixed and working right. Once your vehicle is working right you can start to enjoy Gatlinburg and the Great Smoky Mountains again.
Make Sure You Book Your Gatlinburg Hotel Or Cabin Today