Discover Bones BBQ Joint In Gatlinburg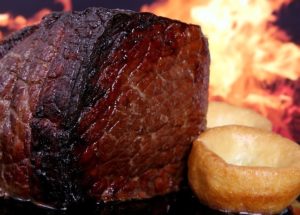 Eating out is a ritual when you are in Gatlinburg, even if you live in town it can be very tempting not to stop at one of the great restaurants on your way home. However, Bones BBQ Joint is one of those places that is kind of a secret because it is not on the main street. So what exactly is Bones BBQ Joint and is it a place that you should stop at to eat? Well, obviously it is a barbeque restaurant, but is it any good and is that the only style of food that they serve? We are about to answer those questions and more, then you can make an educated choice on where you should be eating at for some great Southern Barbecue when you are traveling in Gatlinburg. First lets cover this topic here.
Hours And Location Of Bones BBQ Joint
231 Historic Nature Trail
Gatlinburg, TN 37738
The hours are as follows:
Sunday until Thursday they are open 11 AM – 9 PM
Friday and Saturday they are open 11 AM – 10 PM
The Claim From Bones BBQ Joint
A common claim that you will see from what is claimed to be the best barbecue in town is going to come from a well founded source. The BBQ you get here is the style that will remind you of what you use to get from your father and your grandfather. At least that is the common consensus and hopefully your father was not like some who would serve you a charred up piece of meat that would make you want to vomit, because if that is what you are expecting you are going to be shocked at how good this food really is. Either way the food is great and the barbecue from this Gatlinburg restaurant is mouth watering to say the least.
[links_block id='728′]
What We Liked From Bones BBQ Joint
The food that we really like from Bones is the BBQ, which is fairly obvious. However, out of all the different choices they have we really fallen in love with the pork special. Yes, it is somewhat expensive if you are not used to seeing the price for good food, but with the special you get quite a bit of food. You are going to get 3 ribs, pulled pork for sandwiches, and you will even get the classic and local special of the Cades Cove sausage. So it is easy to see this is a great food that is going to fill you up. What is even better and makes the dish even more filling is the fact the meal includes 2 side dishes and an order of hush puppies.
What We Did Not Like
Okay, I have to admit we have a strong love for the food here. However, the thing we really have a love hate relationship with is the picnic baskets. We love the fact that you can get quite a picnic basket type of meal, but a big problem we have is after we have been out hiking for a while we usually have to go back to our hotel room to get the food heated up. So this is the only complaint we have had about the place and that is only because we do not have a way to heat up the food.
Our Final Thoughts
We love Gatlinburg and the food is definitely a plus. When you eat at Bones BBQ Joint you will not be disappointed because of the food quality and the taste. However, if you want food that is outside of your normal type of barbeque you will be disappointed as the main type of food that is served here is going to be barbecue food. If you want to have some great barbecue, though, then this is definitely the place that you are going to want to eat at. Overall, this is a great restaurant to eat at and have some great food, just like your father was going to make for you on the grill.