Traveling To Gatlinburg With Kids? Find The Best Attractions For Kids 
When you go to Gatlinburg with your family you need to know about some of the best places to take your kids. Now what is even better is if you are able to find the attractions at a very low cost for you to make it easier for you to enjoy your trip. However, this also makes it easier for you to avoid getting the I am bored statement from your kids because of the fact they think they are dying in the mountains and that nothing exist for them to do. Well, the mountains are a huge part of this article, but we are going to share some of the other attractions that we find at a fairly low cost compared to some of the other places you could end up going to.
How Did I Narrow Down The List
Well, this was the challenge because you have so many different attractions in Gatlinburg that it is very difficult to get the list down to a small enough list that you can enjoy with your kids. This is when I decided to use my own kids to see what they wanted to do and this helped me out in getting to have quite a bit of input that helped me out in getting the best list possible. Heck, even I was quite shocked because a lot of the attractions they said were actually in the mountains and this allows me to save quite a bit of lunch because all that I had to do is pack lunch, but some of the others cost a little bit of money, but for the amount of fun you get to have with your kids it is well worth the cost.
Cades Cove In Great Smoky Mountains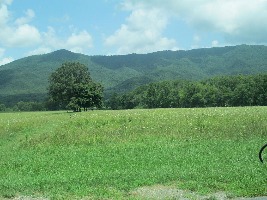 Cades Cove is one of those places you are going to fall in love with. However, what you are going to like is the fact Cades Cove has plenty of things for you to do with your kids and has a lot of places for you to pull off and walk. Not to mention the history that you can find in Cades Cove with the settlers cabins, the mill, and even the open areas for the churches it is easy to see why Cades Cove is a great place to go with your kids. The best part is all this is going to cost you is some time to drive to Cades Cove, but also going to have a free drive around the loop.
For my kids, they said the favorite part about Cades Cove is the open spaces where the pastures and fields used to be in the area. Now you may think that this would not be that important, but you need to realize that my kids love to be outside and run around and play. So that is one aspect of Cades Cove that your kids are sure to love as well because it is a wide open space that you can run around and enjoy.
Ripley's Aquarium Of The Smokies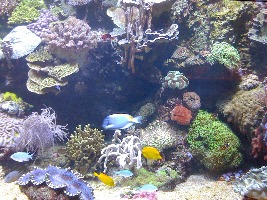 The Aquarium is one place that will cost you a little bit of money, but it is well worth it. The kids are going to love the chance to see some of the fish they may have never seen before, but also the opportunity for you to experience what is called the Shark Tunnel. This is a great tunnel that is very popular because it is going to allow you to go under the water and see the fish swimming over the top of you, but what is really cool is one of those fish that is swimming over you is one of the major predators of the sea, a shark.
Something else your kids are going to enjoy is the sting ray petting area. The water here is very shallow, which makes it easier for your kids to reach into the water, but also makes it easier for the string rays to be close enough for your kids to actually be able to reach down and touch. This interactive exhibit is one of the major highlights that my kids really enjoy and have managed to keep going. If you want to save money make sure you look for Ripley's Aquarium of the Smokies coupons because it is going to allow you to save quite a bit of money.
Clingmans Dome
Clingmans Dome is a long hike, but it is definitely a place that kids are going to like if they do not mind a little bit of a hike. This is the tallest place in Tennessee and what is even better is this is a place you will like as well. You have some of the best views possible from the top of the tower, but also have a chance to get to see the best views of the Smokies and beyond. In fact, on a clear day you can see for quite a distance and that can simply amaze you because of all that you are able to see.
As a side note you do need to make sure you check the weather at the top of Clingmans Dome before you go to it and attempt to get to the top. We have went down in May before and it was almost 90 degrees in Gatlinburg, but when we reached Clingmans Dome they were still trying to get the path to the top of the dome cleared off from all the snow and ice. Not to mention we were dressed for the weather in Gatlinburg itself and not the mountains and Clingmans Dome that had a temperature at 30 degrees when we were at the top.
Hillbilly Golf
Hillbilly Golf is a great place that your kids are going to love. This is a putt putt golf course, but the theme of the location is very fitting for the name and it is going to make it easier for you to get the best viewing of the mountains and plenty of pictures that you can take. Hillbilly Golf is by far the best putt putt place that we have ever played at and it is adapted for kids and adults of almost any age and skill level. I know that I am far from the best player, but even I had fun at this location because it is set up to allow you to have the fun that you want to have.
The best part is you will have some great fun here because you have a chance to enjoy the entire family during a game. So just getting a chance to go out and enjoy the time with your family is going to be a good thing and definitely when you see that you are in the beauty of the mountains that are present in the backdrop. What is even better is the fact you can find Hillbilly Golf Coupons that allow you to get a discount on the price of admission.
Tremont
Tremont is a beautiful area that is in the middle of the mountains. This is going to be a great place that you are going to enjoy because it does have quite a bit of things for you to have for your kids to do. However, this is also a historical part as well because you will find it does offer you some trails to hike down as well. By doing this it will make it easier for you to get the right feel for the place and know that your kids are going to have a great time because they can run off some of the energy.
When you are in Tremont it is important to bring your food because it is going to have some places for you to just stop and eat. You do have to be aware bear could be around and that can make it difficult for you to have a good time at the location when you are trying to eat. Just remember that it is very important for you to keep your food safe and if possible pick up all of your trash to help keep everyone safe from the bears.
Do More Kid Friendly Gatlinburg Attractions For A Low Cost Exist?
The quick answer is a resounding yes they do exist! However, we have had to limit ourselves because if your kids are like mine you will hear nothing, but a complete rambling on of all the kids wanted to see and do when they were in Gatlinburg. I know that my kids kept naming things off left and right, but we narrowed down the list to the five best. Now Tremont was in a close battle with the Christus Gardens that my kids loved to go to as well. However, I told them that I needed attractions that were fairly reasonable in price and they decided that since the park was free that Tremont was going to come out on top. So this is how Tremont managed to finish ahead of Christus Gardens. Either way we are going to continue to review the attractions that are present in Gatlinburg and the surrounding area, but we wanted to help all the families out who are going to Gatlinburg and are looking for attractions that are reasonable in price to make it on budget for families to travel with.